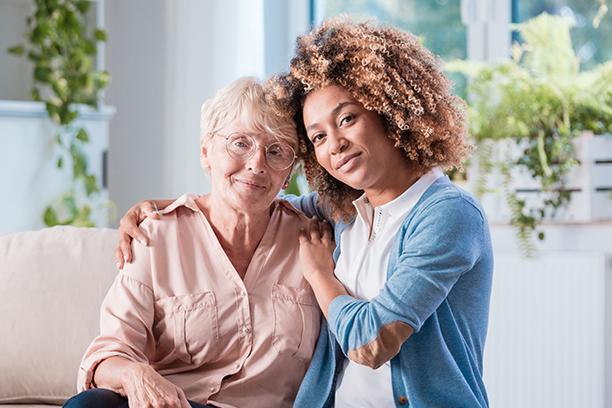 Visiting Angels Charlottesville: What is Home Care Assistance?
Coordinating home care assistance may be, as it is for many of our clients, a new experience for you. The process can feel overwhelming since there are many options and intricacies to consider. At Visiting Angels® Charlottesville, we are dedicated to guiding you through the process, from the initial pre-care consultation all the way through maintaining contact throughout the duration of the care we provide. When you partner with our Charlottesville office located near Martha Jefferson hospital, you'll gain a supportive and compassionate team dedicated to making your loved one's transition to home care as smooth as possible. It is this very dedication that has made us a trusted partner in home care assistance among Charlottesville, VA area families.
Customized Home Care Assistance
At Visiting Angels Charlottesville, we realize that not only is home care assistance dynamic and ever-changing, but also that the initial required services vary widely from person to person. We will work closely with you to craft a personalized home care assistance plan for your loved one so that you can rest assured that they are receiving the assistance they need at their Charlottesville home.
When creating home care assistance plans we take many things into account. Some of the factors that may influence the type of care we provide include:
Your loved one's likes and dislikes
Caregiver preferences
Caregiver access to the home
Physical and emotional needs
Activities and tasks your loved one needs help with
Preferred schedules and routines
Frequency and duration of caregiver visits
Flexible Home Care Assistance
At Visiting Angels Charlottesville, we know that things change over time. Conditions can worsen or improve, medication needs change, transitions to different locations happen, and relationships strengthen and weaken. We make it our mission to address these changes and facilitate them so there is no lapse in the service while the change is being accommodated.
Emergency situations and short-term notice situations are included in this dedication to flexibility. Late-day releases from medical or assisted living facilities, the transfer to another family member's household and similar situations can often be accommodated within 48 hours. Emergency situations can often be accommodated within 24 hours. If a change is necessary, simply give us a call and we will coordinate the process transitioning to either the modified services requested, a change of caregiver or change the location we provide care.
Call Visiting Angels Charlottesville at 434-227-5917 to learn more and get started with home care assistance.
Serving the Charlottesville and Staunton, Virginia Areas Including Orange, Louisa, Fluvanna, Albemarle & Augusta Counties
Visiting Angels
CHARLOTTESVILLE, VA
195 Riverbend Dr #3
Charlottesville, VA 22911
Phone: 434-227-5917
Fax: 434-227-5923