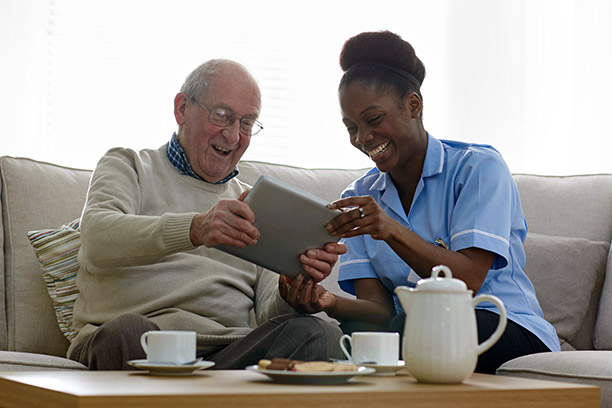 Alzheimer's Services in Charlottesville
Alzheimers Services You Can Trust from Visiting Angels Charlottesville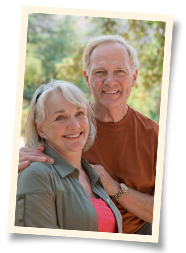 If you suspect a loved one might have Alzheimer's there are likely many concerns going through your mind. Who will take care of them? Will they be able to continue living at home? How will I know if they're eating properly and taking medications on time? These questions and more can be answered when you call Visiting Angels Charlottesville for Alzheimer's services.
The professional caregivers from Visiting Angels Charlottesville are adept at providing compassionate Alzheimers care to aging clients. The demands of caring for someone with Alzheimers or dementia are rigorous and increase over time. Visiting Angels offers our caregivers specialized training in Alzheimers services. Our training was created in cooperation with the Alzheimer's Foundation of America to address the unique needs of clients suffering from memory related illnesses. At Visiting Angels Charlottesville, understand what goes into caring for an individual with Alzheimers or dementia.
When you choose Alzheimer's services from Visiting Angels Charlottesville, we can provide your loved one with assistance that will help them live successfully at home. Our Angel companions can help with household organization, preparation of regular nutritious meals, medication and appointment reminders, and so much more. We can also assist with more personal needs such as hygiene and bathing assistance. Thanks to Visiting Angels Charlottesville's flexible Alzheimer's care plans, you can specify that types of services that will be most beneficial to your loved one.
Alzheimers care services from Visiting Angels Charlottesville are offered when you need them most. If you feel better having someone stay with your Mom or Dad overnight to make sure they don't wander outside the house, our elder care professionals can be there so you can rest easy. Perhaps you're looking for someone to visit with your family member during the day while you're at work or with your own children. Our Alzheimers care professionals from Visiting Angels Charlottesville can be there then as well. Our customized plans make it easy for you to specify when you would like the caregiver to visit.
When you are looking for high quality Alzheimer's services in Charlottesville, trust the compassionate caregivers from Visiting Angels. We are committed to treating our clients with dignity and respect at all times and helping family members ensure their loved one gets the care they deserve. If you have a family member or loved one who has been diagnosed with Alzheimer's or dementia, home care service from Visiting Angels Charlottesville could be right for you. Contact our office today to learn more.
Serving the Charlottesville and Staunton, Virginia Areas Including Orange, Louisa, Fluvanna, Albemarle & Augusta Counties
Visiting Angels
CHARLOTTESVILLE, VA
195 Riverbend Dr #3
Charlottesville, VA 22911
Phone: 434-227-5917
Fax: 434-227-5923