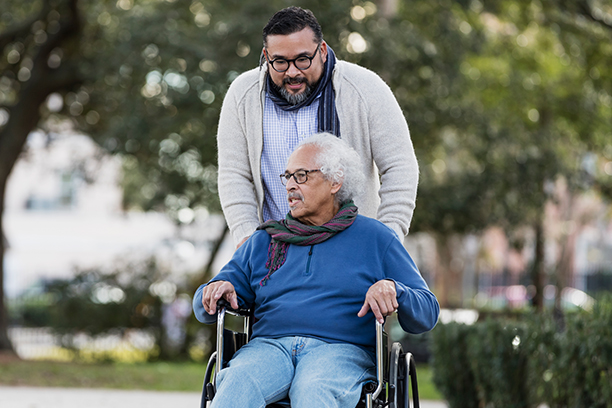 Our Staff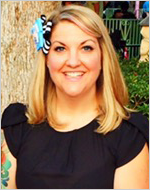 Dominique Johnson: Co-Owner
Dominique's motivation to start Visiting Angels was rooted in her desire to serve the community she grew up in. Prior to Visiting Angels, Dominique spent almost 10 years working for Xerox where she developed her Marketing and Management skills. She worked hands on with government contractors, military bases, and local hospitals.
Although Dominique's work was an important part of her life, so is her time volunteering. She recently started a Non-Profit Animal Rescue, Happiness Is. Dominique has also volunteered in local city politics, at the Special Olympics, served as PTA President, and given her time to the A.Skate Foundation.
Dominique still lives in the community where she grew up and is a mother of 3 children, one with special needs. Through life experiences with her son and aging parents it has given her the unique perspective of identifying with the struggles her families face and helping them to navigate those with the help of exceptional care.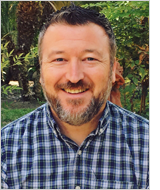 Chris Johnson: Co-Owner
Chris learned early on that he enjoys helping people. He thrived during his 14 years with Home Depot where he developed his people skills by guiding customers with their various projects. His natural way with people was noticed and he took on the role of Assistant Store Manager. Chris left Home Depot to start his own handyman business where he could be in charge of his customer's projects instead of just guiding them to do it themselves. During that time Chris was able to have a big impact on the quality of life of his clients who felt like family to him. From his experience of offering a little help to people while improving accessibility and function in their homes, he saw how a little bit of help goes a long way and helping came naturally to Chris and he knew that he could continue that tradition with Visiting Angels.
Through the years owning and operating two Visiting Angels offices, Chris and his partner Dominique have helped hundreds of people in their local communities. He has loved being an employer to their hundreds of caregivers and he has learned that while we are all different people, we are all part of a bigger family and it's getting bigger every day!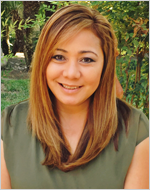 Mariecele Mercado: Office Manager
Mariecele has worked with Visiting Angels for 7 years and has become an integral part of the everyday operations. She is the Office Manager for both the Diamond Bar and Chino offices. Her background as the Director of Operations for a real estate company has proven to be essential. Mariecele has studied as an Occupational therapist and has worked closely with medical staff such as nurses, physical therapist and administrative staff. This is an invaluable asset to coordinating care for our clients.
As office manager, she is responsible for the success of both offices, she is able to prioritize the workload without missing the little details. Most importantly, she keeps up with the state and federal regulations that need to be monitored to ensure Visiting Angels is in compliance. Mariecele maintains the Visiting Angels standard of excellent customer care, but she also continues to make sure our caregivers are supported. She works on staffing and is part of the interviewing team. Mariecele facilitates a positive work environment always keeping the energy up.
Serving Chino, Chino Hills, Diamond Bar, Loma, Mira, Loma, Ontario and West Covina, CA, and Surrounding Communities
Visiting Angels
CHINO, CALIFORNIA
13768 Roswell Avenue #212
Chino, CA 91710
Phone: 909-590-9102
Fax: 909-590-9239
HCO #364700010