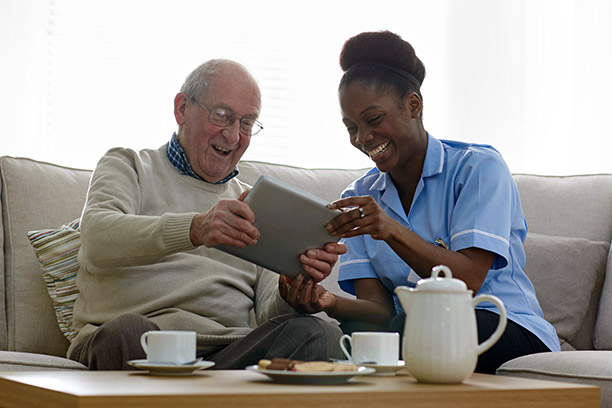 Alzheimer's Care Services in Clarkston MI
Alzheimer's Care Services from Visiting Angels Clarkston MI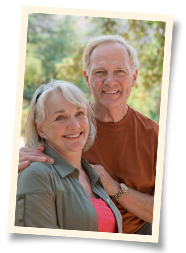 Facing a diagnosis of Alzheimer's or dementia can be life altering. Even if your loved one has just been diagnosed, there are things you can do to plan for their care and safekeeping. First and foremost, you can call Visiting Angels Clarkston MI for information about our Alzheimer's care services. We will set you up with an at home assessment to check for fall or safety risks in the home and discuss your vision for care. Even if your loved one is in the early stages of their memory disorder, it is a good idea to begin building a relationship with a caregiver as early as possible.
Alzheimer's Care Services Keep Seniors Safe
When you have a loved one who battles with Alzheimer's or dementia, care services from Visiting Angels Clarkston MI can be a godsend. There are several ways we work to keep your family member safe and sound while living independently. One way we can do this is by monitoring their medications and providing helpful reminders. You don't have to worry about your loved one forgetting important doses or taking too much medication when you have the help of Alzheimer's care services from Visiting Angels Clarkston MI.
Another way we look out for the well-being of your loved one is by helping with transportation. Seniors with memory disorders can easy become confused or lose their way when driving so having a companion to aid with transportation can ease your mind.
We also check for fall risks in the home. What may seem like a simple step down to younger family members can be dangerous to a senior who is unsteady on their feet. Visiting Angels Clarkston MI does everything within our power to protect the welfare of your loved one.
Age In Place with Help from Visiting Angels Clarkston MI
A diagnosis of Alzheimers or dementia doesn't have to mean a complete loss of independence for your loved one. Families may assume in order to receive the appropriate Alzheimers care services, they must move their loved one to a facility. Visiting Angels Clarkston MI is able to provide assistance to your loved one in the comfort of their familiar surroundings. Things can be confusing enough for those who struggle with a memory disorder, allowing them to remain in their home provides comfort and stability.
If your family is dealing with the memory disorder diagnosis of a loved one, Alzheimer's care services from Visiting Angels Clarkston MI can help. Contact our agency to learn more.
Serving Northern Oakland, Southern Genesee, Lapeer & Northern Macomb Counties
Visiting Angels
CLARKSTON, MI
6060 Dixie Highway Suite E
Clarkston, MI 48346
Phone: 248-623-7999
Fax: 248-623-7996