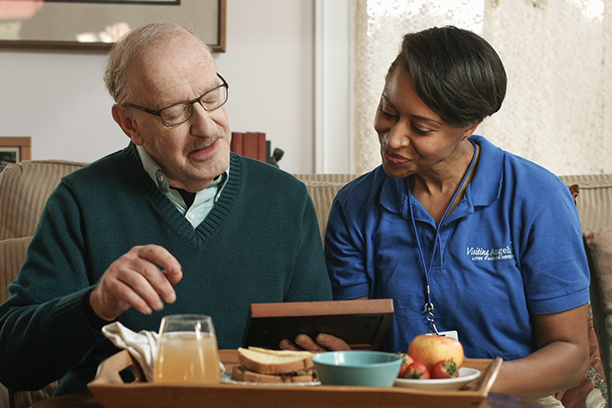 Visiting Angels Glenwood Springs, CO

Glenwood Springs is the Home Rule Municipality that is the county seat and the most populous municipality of Garfield County, Colorado, United States. Glenwood Springs is located at the confluence of the Roaring Fork River and the Colorado River, threading together the Roaring Fork Valley and a series of smaller towns up and down the Colorado River. As of the 2010 census it had a population of 9,614.

Glenwood Springs is best known as a historic destination for vacationers with diverse natural amenities, most particularly hot springs, but gentrification and development have introduced modern cultural, dining, and recreational activities as well. It is also home to two of the campuses and the administrative offices of the Colorado Mountain College system.

Glenwood Springs in 2015 was named the "Most Vibrant Small-Town Arts Environment in the United States" by Southern Methodist University and the 5th Best Place to Live in America by Outside magazine. It was named the "Most Fun Town in America" by Rand McNally and USA Today in 2011.

The large hot springs pool:
The primary draw of Glenwood Springs for over a hundred years has been the numerous hot springs in the area. Colorado is making a broader effort to advertise its hot springs after surveys demonstrated the high value visitors place on hot mineral waters.

Glenwood Hot Springs is the largest hot springs facility in town, centrally located across the Colorado River from downtown. The large pool is kept at 93 °F (34 °C) year-round and is the world's largest hot mineral springs pool. The smaller "Therapy Pool" averages 104 °F (40 °C) year-round, preferred by some for its higher mineral content. There is a 107-room lodge, which includes unlimited access to the hot springs and a full hot breakfast for all guests. Spa of the Rockies is an award-winning mineral spa that specializes in natural, mineral based treatments. Other amenities include a full-service athletic club, gift shop and restaurant. Two waterslides, mini golf, and a cold-water kiddy pool are open during the warmer months.

Yampah Hot Springs vapor caves are historic underground steam baths. They are over 100 years old and were used by the Ute Indians as a source of rejuvenation and healing. Today, the vapor caves consist of three adjoining underground rock chambers. Cave temperatures average 110 to 112 °F (43 to 44 °C). The hot springs and mineral caves are tourist attractions and were a main reason for the settlement of Glenwood Springs. Iron Mountain Hot Springs offers a complementary experience with smaller pools in a more intimate setting. The underlying geothermal resources and land have been developed and closed several times. The present business opened in 2015.

Home Care and Hospice of the Valley:
Since 2009, Home Care and Hospice has provided end-of-life care for terminally ill patients in their homes, assisted living and nursing home facilities. They are the only Medicare/Medicaid certified hospice agency in Pitkin, Eagle and Garfield counties.

Home Care and Hospice is here to serve others with compassion and comfort by relieving suffering and restoring dignity to those living with a life-limiting disease.

Providing care and compassion that feels deeply personal to each individual is what distinguishes us from other organizations. Patient by patient and family by family, this is how we choose to make a difference to others.

In 2013 we cared for more than 800 patients, either in their own homes, or in other facilities throughout the local communities in the Roaring Fork, Colorado, Crystal, and Eagle River Valleys.

Sopris Home Care:
At Sopris Home Care, we strive to build a compassionate agency that is locally owned and operated to assist with the care in this valley that many of us call home. Our main desire is to provide services to clients to better their quality of life and remain in their homes or living facilities which they choose, and to have the opportunity to work together with providers and clients to get the best care possible.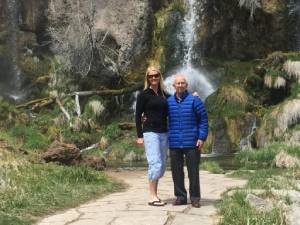 Popular Attractions:
Serving Aspen, Basalt, Carbondale, Glenwood Springs, Vail, Beaver Creek, Bachelor Gulch, Edwards, Avon, Frisco, Keystone, Breckenridge and Summit, CO
Visiting Angels
EAGLE, CO
124 Capitol Street
Eagle, CO 81631
Phone: (970) 328-5526