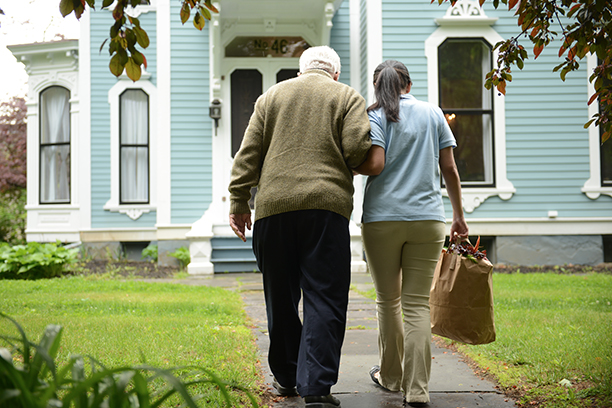 CEU Accreditations
To Our Valued Referral Friends,
Thank you for being a valued partner with Visiting Angels-Creve Coeur!
We have joined forces with Collins Learning and are excited to offer you the opportunity to obtain continuing education units! This unique web-based training allows you to select from a wide range of accredited CEU courses that can be taken at work, at home, or anywhere with Wi-Fi. Each class is delivered in a unique, online TV Talk Show format. After successful completion, you will receive a certificate of completion.
Who Can Take the Courses?
Theses nationally approved courses are ideal for nurses, administrators, social workers, physical therapists, certified case managers, occupational therapists, and registered dieticians who have CEU requirements.
Accreditations:
These CEU courses are approved by the following professional boards:
National Continuing Education Review Service (NCERS)
National Association of Long-Term Care Administrator Board (NAB)
National Association of Social Work (NASW)
National Council for Activity Professionals (NCCAP)
American Physical Therapy Association (APTA)
Commission for Case Manager Certification (CCMC)
Equipment needed:
Your computer and about one hour of your time!
How to get started:
Click the CEU Angel button below. This will take you to the Collins Learning home page
Locate the 'username' and 'password' fields in the upper right hand corner of the home page
Input the 'username' and 'password' you received from Visiting Angels
Complete the registration information page
Choose your course and begin!

Serving Creve Coeur, Clayton, Olivette, Bridgeton and the Surrounding Communities
Visiting Angels
CREVE COEUR, MO
12747 Olive Blvd #300
Creve Coeur, MO 63141
Phone: 636-695-4422
314-569-9890