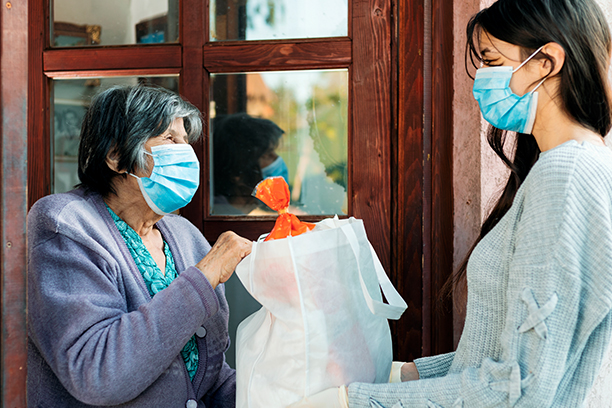 How Transitional Care in St. Louis County Reduces Hospital Readmissions
Ready-Set-Go Home with Transitional Care
Do you think your loved one could benefit from assistance after their hospital stay? Transitional care in St. Louis County helps seniors avoid hospital readmissions through personalized in-hospital and in-home support. At Visiting Angels® St. Louis County, we have an entire senior care program dedicated to helping elderly adults make a successful transition from hospital to home. As a result, we're able to improve their chances of aging in place for as long as possible.
What Causes Rehospitalizations in St. Louis County
Did you know that nearly 20% of Medicare beneficiaries return to the hospital within only one month of being discharged? This statistic is all too high for this age group. Fortunately, there's a way to prevent unnecessary rehospitalizations and reduce the risk that seniors will have to endure more time away from where they most want to be.
In many cases, seniors find themselves unable to look after their own well-being following an illness or injury. While they may not have previously struggled with tasks like bathing, cooking, or keeping their medications in order, a hospital stay can quickly change that. Without the energy or coordination to properly maintain their condition, they may find their health deteriorates quickly, ultimately leading to a return to the hospital.
How Transitional Care Can Help
We take several steps to provide the comprehensive range of services older individuals need to make a smooth transition from the hospital back home. To lay the foundation for a swift recovery, we begin by meeting with elderly adults and their families in the hospital. We can assist with the discharge planning process and provide access to our Ready-Set-Go Home preparation guide, which includes plenty of resources for navigating this new territory.
Our Ready-Set-Go Home program also includes personalized in-home care services such as mobility assistance and support with walking, reminders about medications and appointments, and assistance with meal planning and tidying up the house. We customize these services according to the particular areas the senior struggles with following their illness or injury.
When a loved one is in the hospital, it's important to think ahead to their upcoming discharge. Allow Visiting Angels St. Louis County to help! Just call us to book a free transitional care consultation in St. Louis County, Bridgeton, Clayton, Des Peres, Creve Coeur, Frontenac, Hazelwood, Maryland Heights, Olivette, University City, or a neighboring community.
Serving Creve Coeur, Clayton, Olivette, Bridgeton and the Surrounding Communities
Visiting Angels
CREVE COEUR, MO
12747 Olive Blvd #300
Creve Coeur, MO 63141
Phone: 636-695-4422
314-569-9890