How to find peace in a world that feels chaotic
If you're active on social media, you've probably noticed that all those adorable back-to-school posts, always an August highlight, look a lot different this year. Across the country, kids' beautiful smiles are obscured by masks, or the kids are photographed in front of their laptops because they will be educated remotely this term. It feels like back-to-school weather, but things are different this year. It's worrisome and strange; a fitting end to summer 2020, which also felt unusual.
These are difficult times. The Covid-19 pandemic is frightening, and it restricts our daily activities. It's hard to put it out of our minds. Each day ushers in updated figures; mounting numbers of Covid infections and deaths in the US and around the world. Sometimes even reading the news feels painful and stressful.
How do we turn off our worry engines and find a sense of peace and serenity in a world that feels chaotic?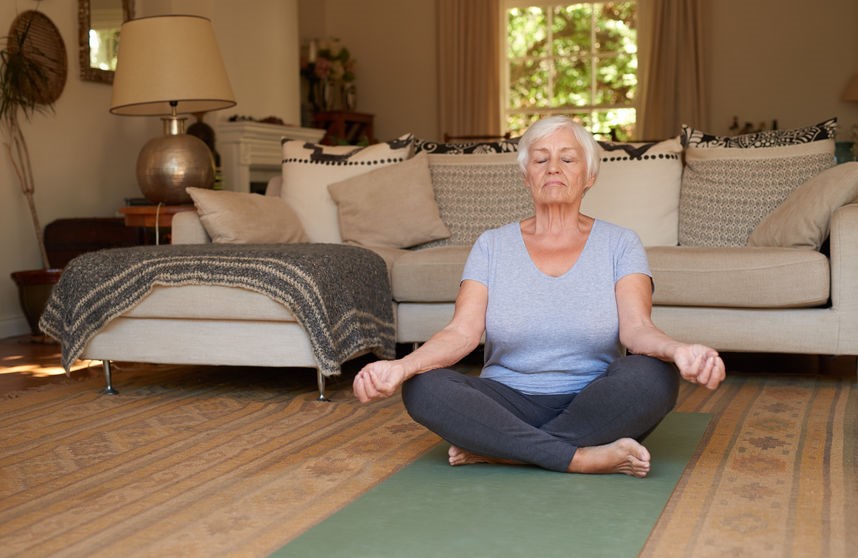 Limit news exposure
It's important to know what's going on in the world, but it isn't helpful to marinate in negativity. Decide on a couple of news sources that you value most and then limit the time you spend absorbing the information they offer. Gravitating towards news sources when we feel bored, anxious, or lonely tends to make us more upset and worried. Since we're alone more during the pandemic, we may not have a person with whom we can talk through our worries on a regular basis.
Staff writers for McLean Hospital News, an affiliate of Harvard Medical School, explain: "Since our schedules have been disrupted by the pandemic, we may have more time than ever to watch the news or follow social media. Changes to routines and the impact of physical distancing are likely to cause increased anxiety, fear, anger, loneliness, and other negative emotions for many. This may motivate more withdrawal and increased screen time."
Aim to be disciplined about how much news you absorb each day. Pay attention to how it makes you feel. Get the information that you feel you need, but don't overdo it. You know how you feel when you eat too much sweet or heavy foods? There's a similar feeling when we have too much negative screen time; it's that heavy, agitated feeling. Don't allow yourself to get there. It's especially important as we get into the colder months to incorporate some more affirming habits into our daily routines.
Built happy habits
This is an ideal time to learn whatever it is you've been curious about; knitting, jazz music, organizing your old photos, writing letters to your cousins in Italy, tracing your family history, woodworking, cooking, baking, organizing your record collection. This is a perfect opportunity to do those things you've always wanted to do but haven't had the chance. Come up with a list of projects you want to do this fall and winter. Create. Learn. Discover. Organize.
This is an odd time. Our creativity and ingenuity is our ticket to a meaningful existence right now.
Indulge
Streaming services and your local libraries have unbelievable collections of televisions shows and movies. Watch the whole series of Happy Days, Mash, I Dream of Jeanie, Fantasy Island, The Partridge Family, the Brady Bunch; those tv shows that you were probably way too busy to watch when they were actually on television. Start your own movie series and watch all the Alfred Hitchcock movies or all the films in which Elizabeth Taylor assumed a starring role.
There's something calming and helpful about taking a step back into the past right now. It's a peaceful retreat. Take a break from reality when you need to. It can help.
Reflect
Exercise. Walk. Go outdoors. Have good conversations with your family and your Visiting Angels Caregiver. Call your family and your friends on a regular schedule, so that you know that you can reach people and you can cultivate good conversations when you do.
Read good books. Pray. Meditate. Take care of those whom you can reach with whatever means you have available. Make a list of the activities that make you feel calm, connected and at peace. Do those activities on a regular basis.
We must resist the urge to cave into the negativity of these days. The fear, sadness and anger of these times seems like it's everywhere. Make an affirming, peaceful and rewarding plan and enact it each day.
It can feel like the world is dissolving into negativity, but that's not true. People are still working hard and helping each other and caring for each other. These are not usually the people who make the news, but they are everywhere.
We've got this!
This is a hard time in our country, but we will get through it. And we'll keep on going and getting better and stronger because that's the American way. Hang in there. Find your peace. Share your love. Stay strong. We've got this!