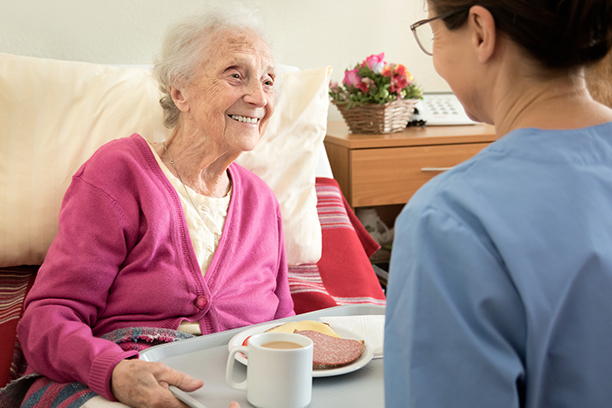 Meet the Owners & Office Staff
The Team Behind Visiting Angels of Crystal Lake

Hugh and Sherry McGowan – Owner/Directors Hugh and Sherry serve the McHenry County area, Greater Barrington area, Palatine, Lake Zurich, and Algonquin; they have enjoyed over 38 years of marriage, and careers focused on service. The journey that led to Visiting Angels started when Sherry's father had heart surgery along with multiple complications. Sherry and her siblings took on their father's hospital and rehab visits and the care for their mother who had with dementia, requiring around the clock supervision. The McGowan's brought Sherry's mom into their home, when Sherry's father, husband of 53 years and her devoted caregiver passed away. During this time, they learned quickly about the challenges in navigating the balance between the needs of aging parents along with their own busy family of 5 adult sons.
When circumstances change one's state of independence, Hugh and Sherry know the delicate and complicated role that the extended family takes on for loved ones. They have great empathy and passion for those who are also on this journey. They are committed to providing a "team of angels" to assist those who have a desire to keep their loved ones safe, secure, and cared for in their own home environment, where they are most comfortable. They consider it a privilege to serve this way in the local community.


Robert Shallenberg -Owner/Director of Visiting Angels of Crystal Lake. Robert has been overseeing the needs of and caring for his 100-year-old mother since his father passed away in 2002. Robert brings this first-hand caregiving experience to the core values of Visiting Angels. With both a heart and his experience in owning and administrating other business enterprises for the past 40 years, Robert's business leadership and integrity add tremendous strength to the organization.

Christa Taylor - Director of Operations & Human Resources - Christa has been on staff with Visiting Angels since 2011. Christa enjoys meeting and supporting all the families that Visiting Angels serves. 'What I love most about what we do as an agency is providing a caregiving team that lives and serves within the clients own community and county." Christa will be more than happy to assist you with any updates or concerns regarding care for your loved ones. Her attention to detail and heart of compassion give our clients an important sense of assurance. This consistent and dependable care is what we are proud of at our agency. When not working, Christa enjoys spending time with her family, cooking, and camping.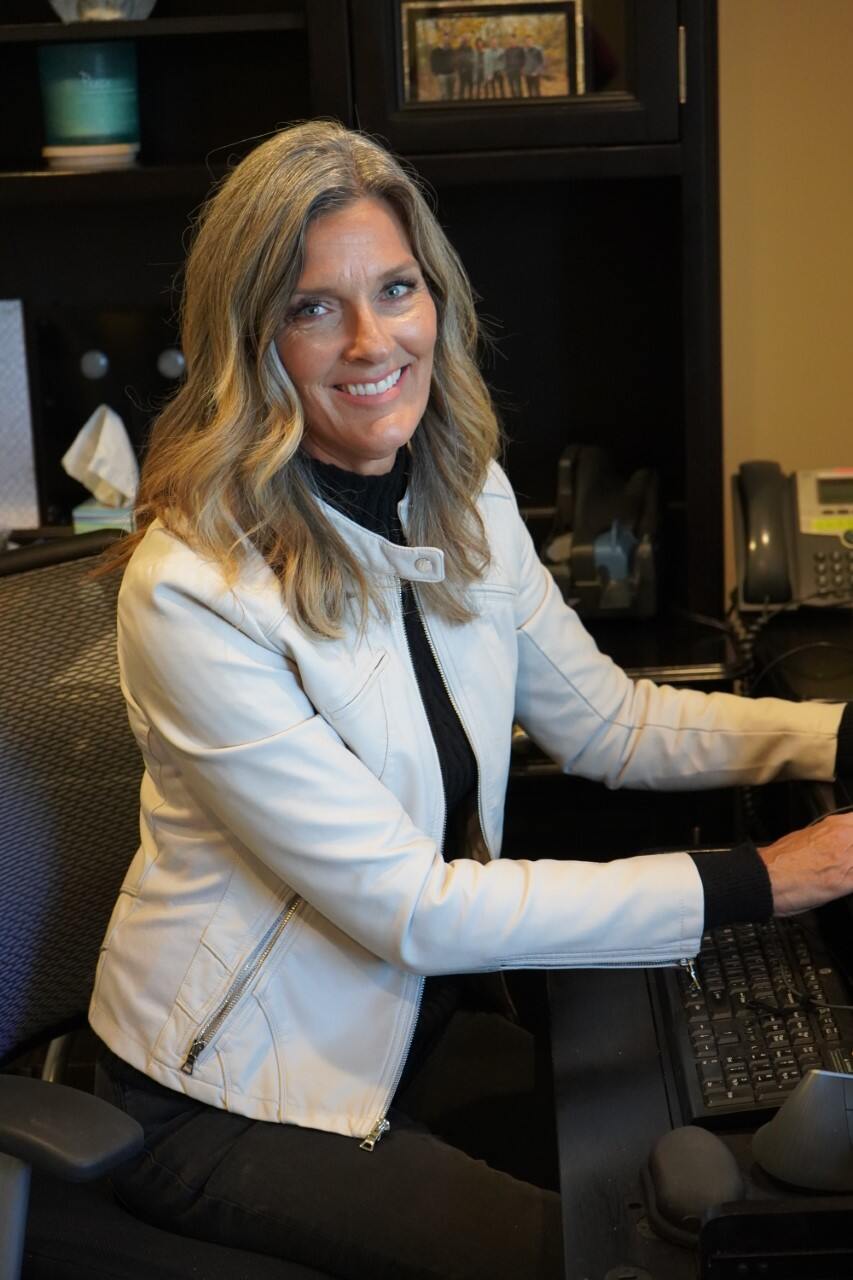 Sharon Lamar - Business Manager - Sharon is a long-time resident of Crystal Lake and has been a part of our Visiting Angels family since 2013. "I am so proud of my Visiting Angels family because they seek to do everything with excellence and integrity. We are better together." Sharon will take care of any questions or concerns about your account, and makes sure our caregivers are accurately paid, which they seem to like :). Among other things, Sharon spends her free time hanging with her four sons and husband, singing when no one's around, and relishing girlfriend time around a steaming cup of French Roast.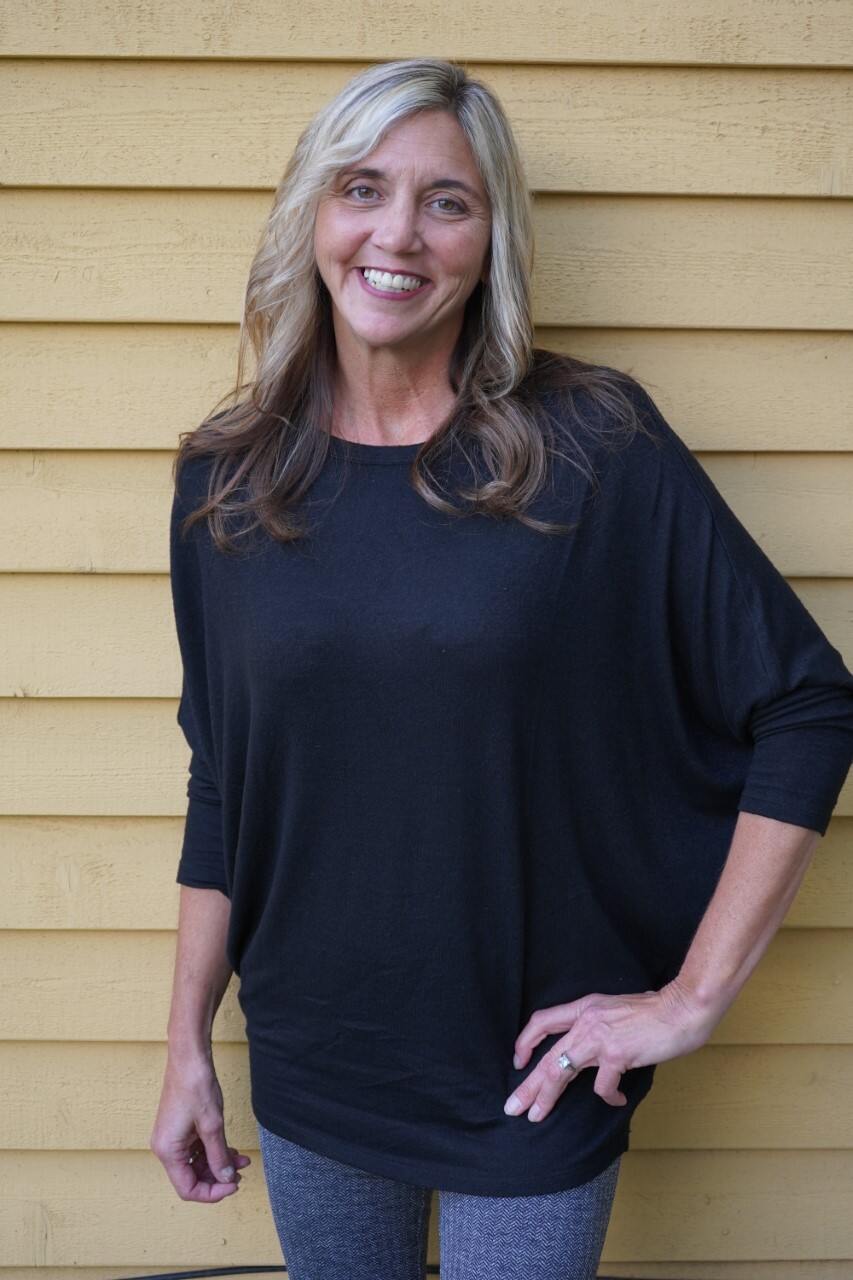 Shari Witt - Scheduling Coordinator - Shari has been part of our Visiting Angels Team since July of 2020. She has an 20-year career as a Certified Nursing Assistant as well as 10 years' experience as a home care agency scheduler. "I feel very fortunate to be given the opportunity to schedule the clients and caregivers at Visiting Angels". Shari strives to make the schedule consistent for continuity of care for both the clients and caregivers. Her favorite thing to do is spend time with her grandchildren and family.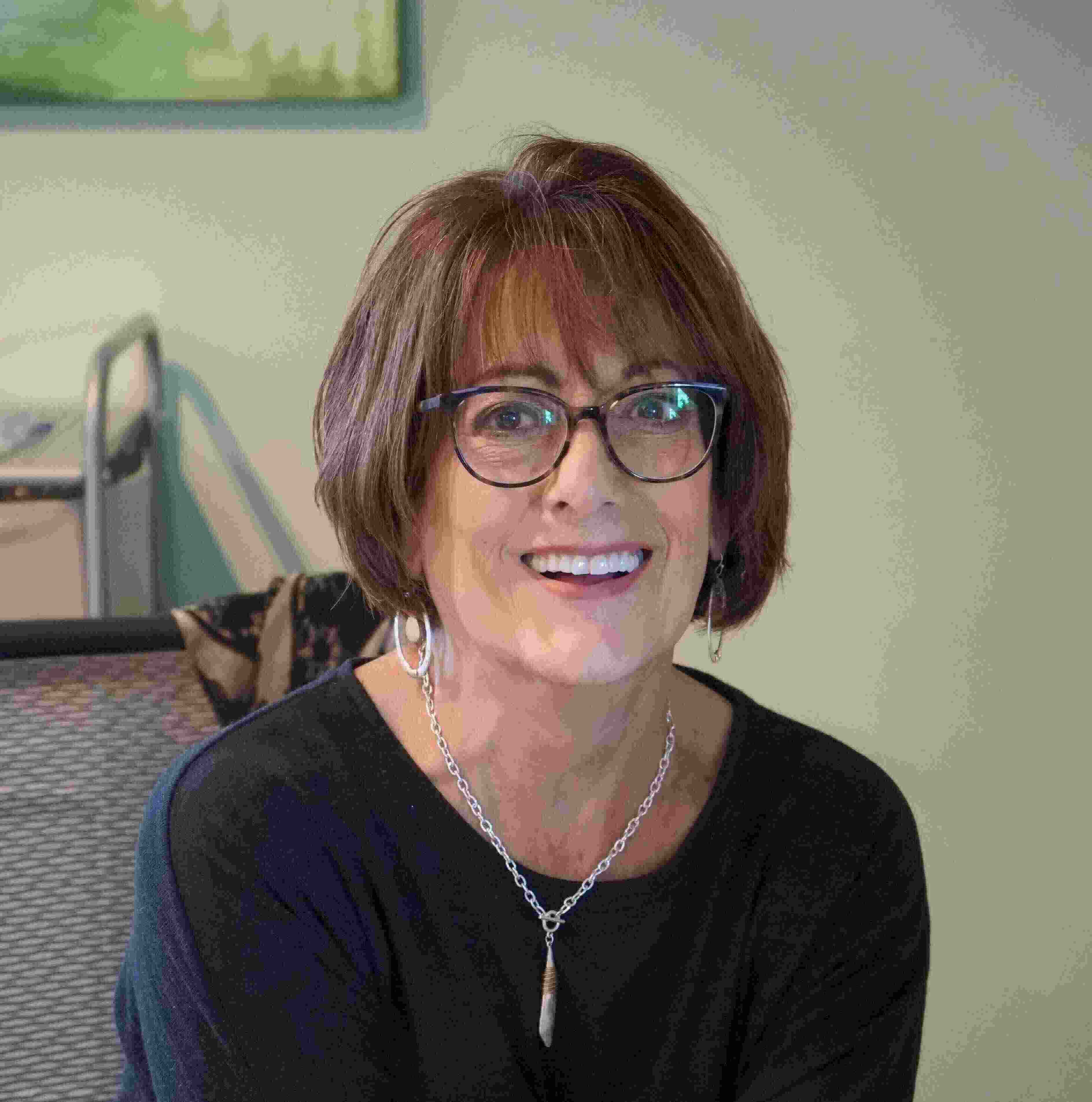 Kay Reissig - Marketing Coordinator - Kay has a passion for working with seniors and their families and brings an extensive background in Sales and Marketing to the Visiting Angels team. When facing life challenges, it can be a comfort to have someone like her at your side. "I truly enjoy working with seniors to help them navigate the many different and sometimes confusing choices when it comes to senior care." I am honored to a part of the amazing team here at Visiting Angels where compassion, dignity and respect are their core values. When not at a Chamber networking meeting or supporting seniors at social and educational events, Kay, enjoys cooking and sharing time with family and friends.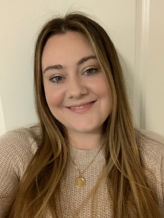 Taylor Madera – Case Manager - Taylor is our newest addition to Visiting Angels. She has over 8 years of experience as a Certified Nursing Assistant and brings crucial hands on experience to our team. Taylor grew up in McHenry county and is proud be a part of a local organization that serves the community. Taylor enjoys meeting clients and supporting their needs throughout their care with Visiting Angels. She also strives to create meaningful relationships with our clients and angels to ensure high quality of care. In her free time Taylor enjoys spending time with her husband and their puppy, Neville.
Sandra Trimingham - Weekend On Call Staffing Coordinator - Sandra Trimingham is the weekend, on call emergency support representative. She answers any emergency calls that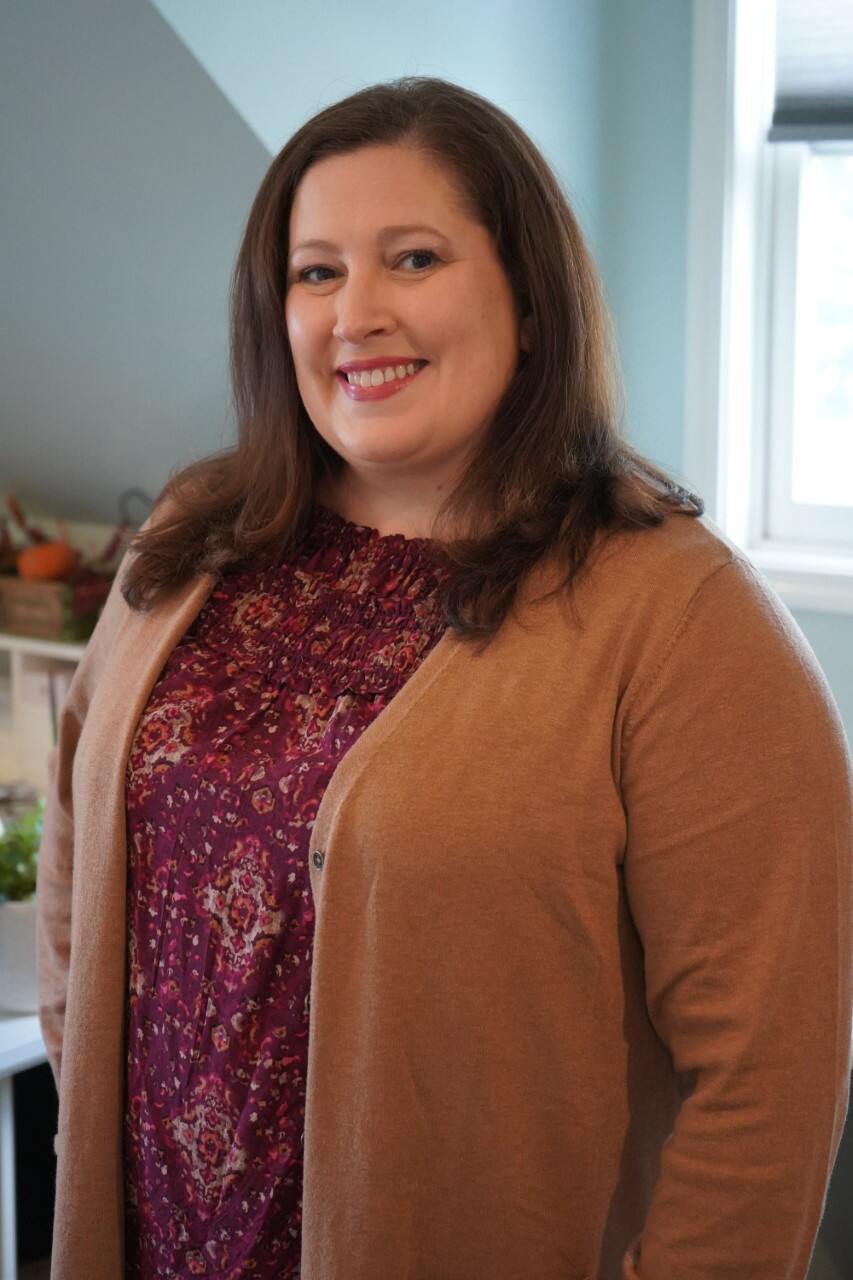 come in from caregivers or clients over the weekend. Sandra has a full time job in HR for a children's educational video game company during the week. She has been a volunteer as a Big Sister for Big Brothers Big Sisters of McHenry County for the past 8 years. She has also volunteered as a Crisis Counselor at Crisis Text Line. She's passionate about making people feel welcome and heard, giving back to her community, and organizing. When she's not working, she enjoys spending time with her 2 teenage daughters, family, and friends, reading, keeping up with pop culture, and crafting.
America's Choice In Home Care
When you need care for a loved one, you want the agency you choose to be deep in home care experience. Visiting Angels home care agencies have served tens of thousands of client families from Visiting Angels locations across the United States (each office independently owned).
In hundreds of newspaper articles nationwide, magazines, the internet, radio and on network television, Visiting Angels commitment to its clients has been recognized. We've become "America's Choice In Home Care".
Visiting Angels in Crystal Lake, IL provides homecare for loved ones 18 years or older, senior care and assistance with the activities of daily living in Algonquin, Barrington, Cary, Crystal Lake, Lake Zurich, McHenry, Palatine and Woodstock surrounding areas.
Serving Crystal Lake, McHenry, Woodstock, Cary, Barrington, Algonquin, Palatine, Lake Zurich and Surrounding Areas
Visiting Angels
CRYSTAL LAKE, IL
228 Florence St
Crystal Lake, IL 60014
Phone: 815-479-0312