Caregivers Vote Visiting Angels The Best Place to Work
View Job Openings
At Visiting Angels, we know how important our caregivers are. They are the backbone of our business. Without our team of compassionate caregivers, we wouldn't be able to help our clients the way we do. That's why we are so honored that caregivers across the nation have voted Visiting Angels as The Best Place to Work.
The 2016-2017 Caregiver Choice Awards, sponsored by myCNAjobs and Healthcare Research, surveyed caregiver companions, home health aides and nursing aides working for home care agencies with 50 or more locations nationwide. In this poll, the Visiting Angels caring careers are ranked as the Best Place To Work.
If you are passionate about providing seniors with dignified, respectful care, then you may have what it takes to become an Angel companion with Visiting Angels Denton Texas. Learn more by viewing our job listings.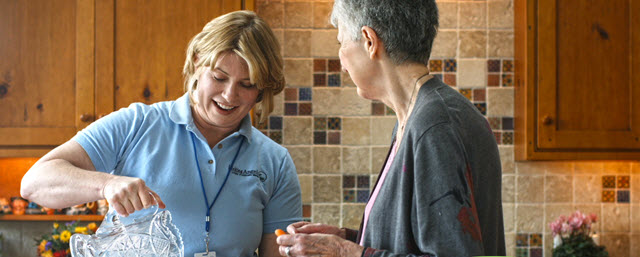 Thank you for your interest in a Caring Career with Visiting Angels.


View Job Openings