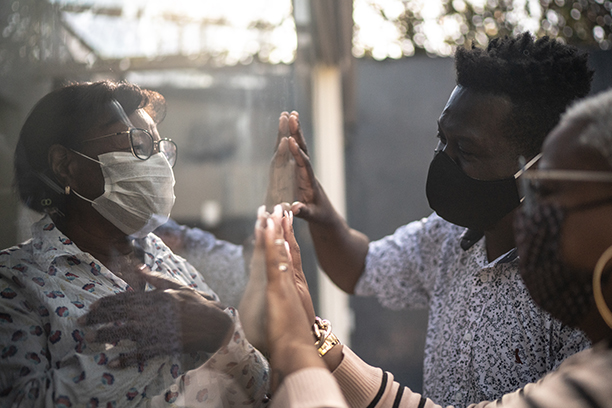 Respite Care in Des Moines
With respite care services delivered by the professionals at Visiting Angels® Des Moines, family caregivers can schedule short-term caregiving visits that offer a much-needed break. Having the opportunity to take time away from their caregiving duties allows unpaid family caregivers to avoid burnout and get the rest they need. Most importantly, they can balance their own lives with the needs of their loved one without worrying about compromising the quality of their care.
What is Respite Care?
Other types of senior home care have a professional performing the majority of caregiving tasks. This is where respite care differs. With these services, family caregivers will retain their caregiving responsibilities. However, they always know they can call on a care professional from Visiting Angels Des Moines to step in while they take a break for a few hours, days, or weeks. Furthermore, although these services are typically delivered for a short-term period of time, care visits can also be scheduled at regular weekly, biweekly, or monthly intervals.
How Respite Care Helps Seniors in Des Moines
If you're one of the more than 40 million family caregivers in the country, having access to a care professional can make a world of difference in your quality of life and your peace of mind. Unpaid family caregivers often run the risk of experiencing physical and mental exhaustion, which can culminate in burnout. Our services can give you time to rest, recuperate, and care for yourself. That way, you can reduce your chances of burnout and regain the energy you need to care for your loved one.
While you take a break, we can help your loved one with tasks such as:
Bathing and other personal care routines
Doing laundry and vacuuming
Cooking meals and running errands
Remembering medication schedules
Socializing and participating in hobbies
Getting Started with Respite Care
Simply contact our office to reserve a care consultation. We offer these meetings free of charge across the Des Moines area. This gives us the chance to better understand the types of services each family caregiver and care recipient requires. We also use this time to provide comprehensive information about our care approach and answer families' questions.
Are you ready to get started with respite care and get the break you need and deserve? Call Visiting Angels Des Moines today to arrange a no-cost consultation for you and your loved one in Des Moines, Beaverdale, Urbandale, West Des Moines, Clive, Windsor Heights, or a nearby town.
Serving Des Moines and the Surrounding Area
Visiting Angels DES MOINES, IA
7012 Madison Ave #C
Urbandale, IA 50322
Phone: 515-276-0196
Fax: 515-276-0197