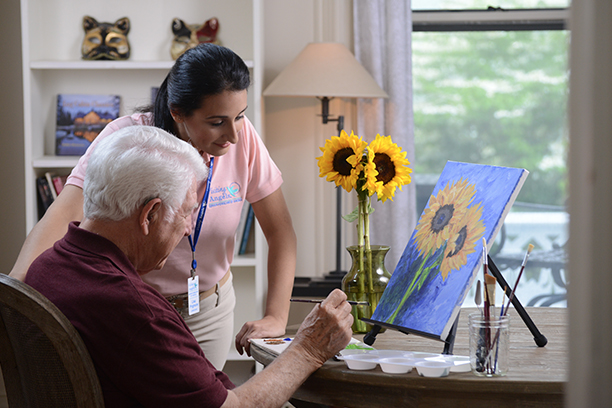 Aging in Place in Dover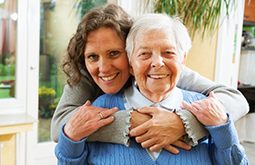 To make aging in place a reality, Visiting Angels® Dover offers professional in-home support for local seniors. We bring compassion, respect, and attentive care into your loved one's home. Our service is the perfect way to protect your loved one from the stress and sadness of giving up their home and moving to a nursing facility.
We provide care to help them maintain a safe home life. This comes in many forms, which is why we always adapt our service to each case. Our caregivers will tend to their daily needs and provide a source of kind, loving companionship along the way. Securing our trusted support is the best way to help them retain normalcy and keep some control over their life.
The Importance of Aging in Place in Dover
The AARP reports that 90% of American seniors would choose to live at home for as long as possible. There are so many benefits to having your own space, so this statistic isn't surprising. However, maintaining a sustainable home life can be very difficult for many seniors. Most require a bit of assistance to make it work, which is where we can help.
We give them a chance to stay in the home they know and love. Our caregivers deliver support to navigate daily life and remain safe. This allows them more independence, pride, dignity, and overall comfort, which is why seniors who remain at home often maintain much better health.
In-Home Care vs. Assisted Living
The move to an assisted care facility forces them to give up the familiarity and privacy of their beloved home. It can increase stress, enhance confusion, and lead to strong feelings of isolation and loneliness. By contrast, extending their home life gives them the chance to stay connected to their normal daily routine and enjoy all the benefits of being in a comfortable, familiar place.
How We Help Families in Dover
We provide support for families in Dover, Middletown, Smyrna, and surrounding regions. Our efforts are aimed at helping local seniors live happier, healthier lives. By doing so, we can reduce stress for caregiving relatives and allow you to take a guilt-free break whenever you need. Our service is very flexible, so if you need us full or part-time, we are ready to help.
With kind, loving, and customized service, we make aging in place possible for local seniors. To discuss your specific situation and learn more about our service, contact Visiting Angels Dover and book your care consultation today.
Serving Middletown to Magnolia
Visiting Angels
DOVER, DE
1050 Industrial Dr #120
Middletown, DE 19709
Phone: 302-751-3324
Fax: 302-751-3327