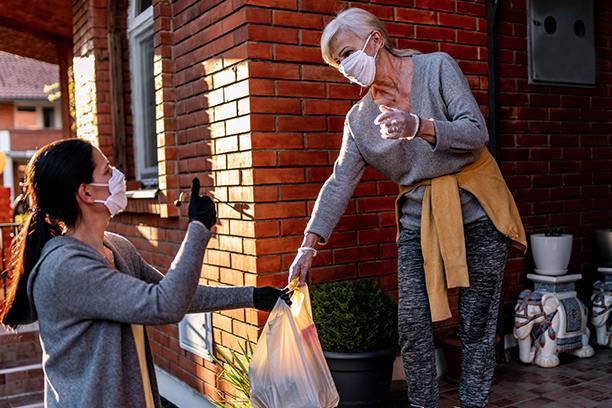 Certified Senior Advisor
A Certified Senior Advisor is a professional who has received a comprehensive education in the health, financial, and social issues facing seniors. CSA professionals must pass a challenging national exam to prove their knowledge of the issues affecting seniors. It is only after they pass the exam and agree to live up to high ethical and professional standards that they may use the designation Certified Senior Advisor.
The Society of Senior Advisors is the world's largest membership organization educating and certifying professionals who serve seniors. The Society requires its members to take continuing education emphasizing ethics and volunteer service to seniors, maintaining their certification.
The Society provides its members with updates on leading-edge developments in the field of aging to continually enhance and expand the CSA's skills in working with seniors.
When you work with a professional who has added the CSA designation to his or her achievements, you know you're working with someone who has invested time and effort in learning about the things that are important to you.
To become and remain a CSA in good standing, a CSA must sign the CSA Code of Professional Responsibility pledge to adhere to the following principles and standards:
Integrity: A CSA will provide services with honesty and trust, and the client's best interest will always take priority.

Fairness: A CSA will deliver services in a manner that is fair and reasonable, and will disclose any potential conflicts of interest.

Diligence: A CSA will act with timeliness and consistency in fulfilling all professional duties.

Professionalism: A CSA will serve clients, colleagues, and the public with the highest degree of professionalism, and will work to uphold the reputation of the Society of Certified Senior Advisors.

Competence: A CSA must provide services in a competent manner and will maintain the education and skills to continue to do so.

Confidentiality: A CSA will protect the privacy of clients
Certified Senior Advisor (CSA) Pat Laychock provides ongoing training and supervision to all their case managers. CSA designation means that Pat has taken the initiative to become a leader in understanding the key needs and issues concerning senior citizens. The continual education program from the Society of Senior Advisors assures you that you are receiving the most comprehensive in-home care in the tri-state area.
Serving Egg Harbor Township & Atlantic County, NJ
Visiting Angels
EGG HARBOR TOWNSHIP, NJ
3153 Fire Road Unit B
Egg Harbor Twp, NJ 08234
Phone: 609-641-7200
Fax: 609-641-7110