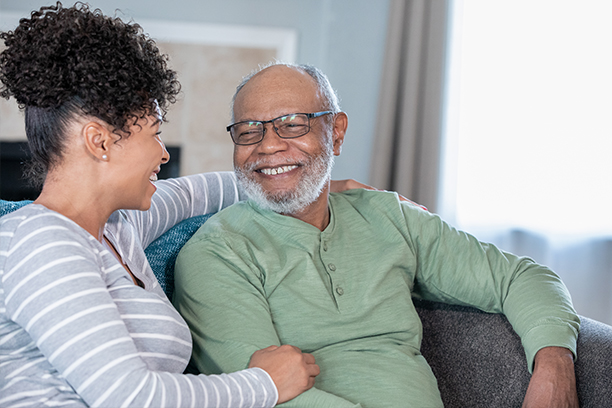 How Transitional Care in Elkhart Reduces Hospital Readmissions
Ready-Set-Go Home with Transitional Care
Transitional care helps reduce the need for seniors to be readmitted to the hospital by preventing circumstances that often lead to avoidable complications. The holistic transitional care program at Visiting Angels® Elkhart is called Ready-Set-Go Home because it prepares seniors to return home and also helps them get on their way to recovery. We take pride in offering compassionate care that makes a significant difference in seniors' outcomes and helps them remain in the comfort of their homes throughout the recovery process.
What Causes Readmissions in the Elkhart Area?
Close to one fifth of older adults on Medicare are rehospitalized within four weeks of their initial discharge. Unfortunately, a return to the hospital isn't only stressful, costly, and inconvenient. It can also lower the likelihood seniors will ever make a full recovery. As a result, the cycle of being discharged and readmitted to the hospital can have a negative impact on seniors' well-being and their ability to maintain independence for the long run.
When elderly adults live on their own or lack reliable support at home, they may struggle to perform even basic activities while recovering from an injury or coping with a serious condition. Failing to complete tasks like taking medications according to schedule, bathing, and eating nutritious meals can take a toll on their health and pave the way for complications. All too often, this situation leads to hospital readmissions.
How Our Transitional Care Program Helps Seniors
At Visiting Angels Elkhart, we realize how important it is for families to take the initiative to help a loved one stay out of the hospital. We've made it easy to find the support you need during what is often an overwhelming experience.
Ready-Set-Go Home includes a range of services and customizable forms of support that further seniors' recovery and lower their risk of readmission. We utilize a three-pronged approach to implement this care program:
Care in the hospital environment. If you need help with discharge planning, we can meet with you and your loved one at the hospital to offer guidance and resources.
Care in the senior's home. Seniors never have to worry about struggling with their daily routines when they have a compassionate caregiver to turn to.
Support from our office staff. Visiting Angels Elkhart is always here to answer your questions, coordinate care schedules, and monitor the progress of your loved one.
Request your free transitional care consultation in Elkhart, Bremen, Goshen, Nappanee, Plymouth, Warsaw, or a neighboring area. Call Visiting Angels Elkhart today!
Serving Elkhart, Kosciusko, and Marshall Counties and the Surrounding Communities
Visiting Angels
ELKHART, IN
705 E Market St.
Nappanee, IN 46550
Phone: 574-970-7992
Fax: (574) 281-0468