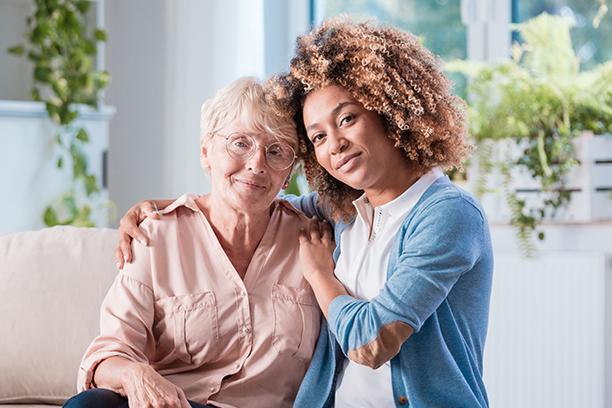 Transitional Care in El Paso Helps Avoid Hospital Readmissions
Ready-Set-Go Home with Transitional Care
During a hospital stay, it's nearly impossible to get any rest. Constant interruptions, unfamiliar surroundings and strange noises make seniors long for the peace and comfort of home. But often when returning home, failing to follow discharge instructions can lead to a return to the hospital. In fact, one out of every five seniors are readmitted to the hospital within 30 days. Hospital readmissions can be easily avoided with transitional care from Visiting Angels® El Paso.
At Visiting Angels El Paso, we have developed a non-medical transitional care program called Ready-Set-Go Home. This program helps seniors successfully avoid expensive and physically exhausting hospital readmissions. Beginning during a hospital stay, Ready-Set-Go Home continues at home, providing professional transitional care that helps seniors recuperate at home and avoid hospital readmission.
Eliminating the Leading Reasons for Hospital Readmissions
With the rate of hospital readmissions so high among seniors, it's important to understand the reasons behind it. Why do so many seniors struggle to recuperate at home? How can we help them to avoid the frustration of readmission? Our experience shows that hospital readmissions are often triggered by:
Difficulty managing at home alone. Seniors often struggle to get back into a rhythm after a hospital stay. Our caregivers provide transitional care so your loved one has continued support while at home.
Exhaustion from the constant interruptions while in the hospital. Many seniors find hospital stays trying. Regular schedules aren't followed and getting back home is a welcome relief.
Failure to follow doctor's instructions and follow through. Our Ready-Set-Go Home Planning Guide makes it easy to ensure that doctor's instructions, after care guidelines, and follow up visits are followed.
Neglecting medication schedules. New medications are often confusing for seniors. Our transitional care providers monitor medication and provide reminders.
How Transitional Care Prevents Readmissions
At Visiting Angels El Paso, our Ready-Set-Go Home transitional care program addresses three key areas to prevent readmission.
At the hospital – Our Ready-Set-Go Home Discharge Planning Guide prompts questions for specific instructions, helping to avoid hospital readmission. Our professional caregivers will collaborate with hospital staff regarding non-medical transitional care at your request.
At home – A transitional care provider from our El Paso office can make it easier for your loved one to recuperate and rest. We provide assistance in the form of fluid intake and medication monitoring, preparing nutritious meals or special diets, and ensuring that doctors' instructions are being followed.
At our El Paso office – Our office staff can arrange delivery of medications, special equipment, groceries or prepared food, transportation to doctor appointments, even pet care.
If you have a loved one who is going into the hospital or on their way home after a hospital stay, we can help. Call Visiting Angels El Paso today to schedule a transitional care consultation
Serving El Paso and the Surrounding Areas
Visiting Angels
EL PASO, TX
4171 N Mesa St #A101
El Paso, TX 79902
Phone: 915-799-0141
Fax: 915-799-0149