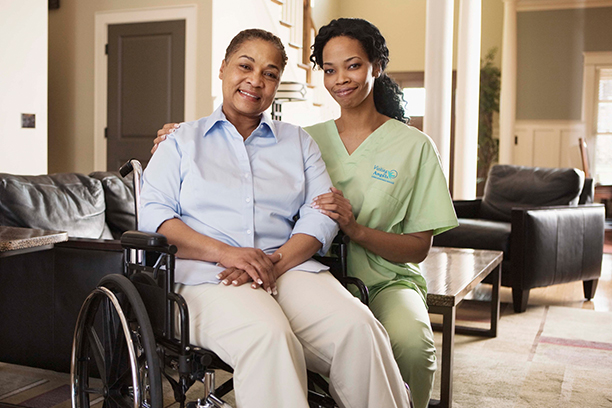 Meet Our Nurses
Kathleen E. Fleming, RN, CDP and Carol R. Peterson, RN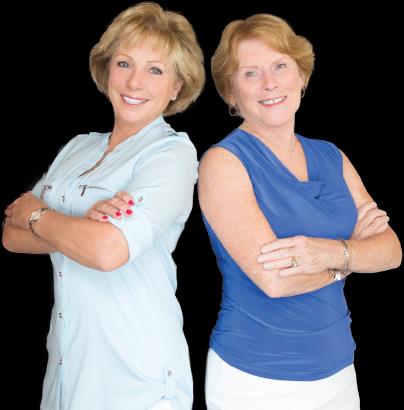 WHO ARE WE?
NAME: Kathleen E. Fleming RN, CDP

TITLE: Executive director/owner
EDUCATION AND BACKGROUND:
Youngstown State University – AAS Nursing
B.S. in Human Resource Management Certified Senior Advisor
Certified Dementia Practitioner

35 Years as a registered nurse with experience in CCU/Infusion/Geriatrics
HOMETOWN: Sharon, Pa.
NAME: Carol R. Peterson, RN
TITLE: Assistant administrator
EDUCATION AND BACKGROUND: 40+ years as a registered nurse
OR/ICU/CCU Graduate of St. Luke's Hospital, Davenport, Iowa - Nursing
HOMETOWN: Moline, Ill.
What do you enjoy most about your jobs?
Not a day goes by that we do not feel more blessed than the day before. Our clients are such wonderful individuals with such incredible and fascinating histories. It brings such joy to be able to give back to them. They certainly have earned their right to grow old with respect and dignity and we are so lucky to be able to provide them with this opportunity.
Are
there
any
new
products
or
services
that
you
will
be
promoting
in
the
near future?
We are excited to be rolling out our Nurse Advocacy Program. So many of our clients live in Southwest Florida without family members nearby and are sometimes overwhelmed with managing their own care. We are putting together a staff of experienced nurses that will become their clinical liaisons. These clinicians will complete an initial assessment that includes medications, physicians and medical history. Our nurses will then be available to accompany our clients to physician appointments, procedures and most importantly, will immediately be available in the event of a medical emergency to communicate with the health care providers on their behalf. We feel this program will also provide a comfort level to family members who will now have a professional to communicate on their loved one's behalf and also keep them informed.
What
is
your
process
for
screening
and
selecting
new
caregivers?
Selecting caregivers is one of the most critical components of our business and we feel our process is a key factor in our success. Our caregivers are the people that go into your loved one's home and care for them and it is crucial that they are screened and selected to the best of our ability. We begin our hiring process with a telephone interview to determine if there is a language barrier. Our clients do not need the added frustration of not being able to communicate effectively with their caregivers. We then look at their experience and training as we require a minimum of one year of experience prior to hiring them. The next step is the state-required background screening as well as an additional screening that we outsource to a national company. Most other agencies don't require this additional screening, but we really feel that this added screening really sets us apart from the majority of home care agencies in the area. Although these practices are critical steps in the hiring process, the final and most important step is determining if the caregiver is the "right fit" to become a member of our team. Character, compassion and passion are not only qualities that we look for but are essential before we allow them to work as an "Angel." Unlike many of the agencies in this area, our caregivers are employees, not independent contractors. The caregivers are covered under Workers Compensation and liability insurance coverage as well as have payroll tax withholding, training and performance evaluations. This eases a huge burden from our clients who may otherwise be responsible for these expenses if using an independent con- tractor.
How
has
technology
positively
impact
ed
your
business?
We have contracted with a company called ClearCare that offers a comprehensive system that we use to schedule and manage our caregivers. In addition, ClearCare offers a product called "The Family Room." This provides family members with a secure access portal that allows them to always be in the know. They have access to schedules, the caregiver team, medications, invoices and daily details down to the tasks that were completed during each shift. In addition, they can add "to-do" items for the caregivers to complete over and above the initially assigned tasks. This is invaluable to our families who are geographically not able to be hands on.
Serving Fort Myers and Surrounding Areas
Visiting Angels
FORT MYERS, FL
11924 Fairway Lakes Dr #1
Ft Myers, FL 33913
Phone: 239-561-7600