Keeping Your Loved One in Fredericksburg Safe from Harm with Elderly Care Services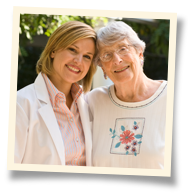 Each year, 1 in 5 seniors suffer a serious injury due to slipping and falling. Of those who suffer a hip fracture, 20%-30% will die within the year. So how can you prevent an elderly loved one from becoming a part of these harrowing statistics? Elderly care services from Visiting Angels
®
Fredericksburg may be the answer. Elderly care services cover a range of non-medical, at-home assistance that can help Fredericksburg area seniors to continue living independently while reducing the risk to their safety often posed by living alone.

How Elderly Care Services Can Prevent Accidents At Home in Fredericksburg
Considering the many obstacles that seniors face every day, it makes sense that in order to keep them safe, the elderly care services they receive would have to be quite agile. That's why Visiting Angels Fredericksburg offers a broad spectrum of services for seniors at all stages of the aging process, including a slip and fall prevention program that is specifically geared towards helping seniors avoid dangerous accidents at home. Our companion caregivers can be on-hand hourly, daily, weekly or around the clock to ensure that your relative in Fredericksburg is safe and sound.
Some of the elderly care services our team can provide to keep Fredericksburg area seniors safer include:
Monitoring to spot tripping hazards and other potential dangers
One-on-one assistance to help them move safely around their homes
Preparation of nutritious meals rich in calcium and vitamins good for bone density
Encouragement to help them engage in a safe level of physical activity to build strength
Companionship to lift their spirits and keep them active and occupied at home
Elderly Care Service Specialists from Visiting Angels Fredericksburg
If you're concerned about the safety of an elderly relative or family friend, it is never too early to start considering how to support them. You can consult directly with one of our home care experts and receive a personalized, in-home assessment by requesting a free consultation from Visiting Angels Fredericksburg. Our team can listen to your concerns and advise you on which services would most benefit your loved one. Learning more is easy and cost-free, so why wait?
For more information on all of our elderly care services, you can call Visiting Angels Fredericksburg at 540-373-6906 today to book an in-home consultation at no charge.