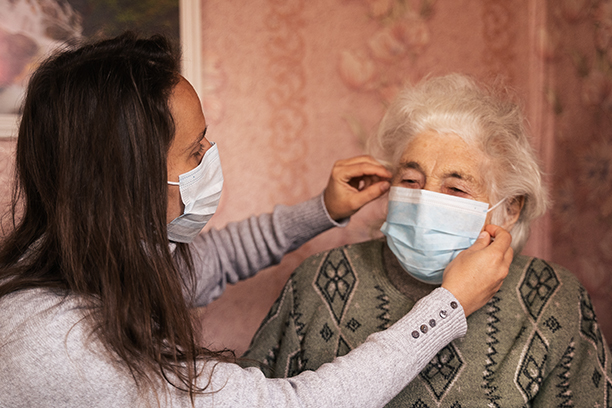 Alzheimer's Care Provider in Fort Wayne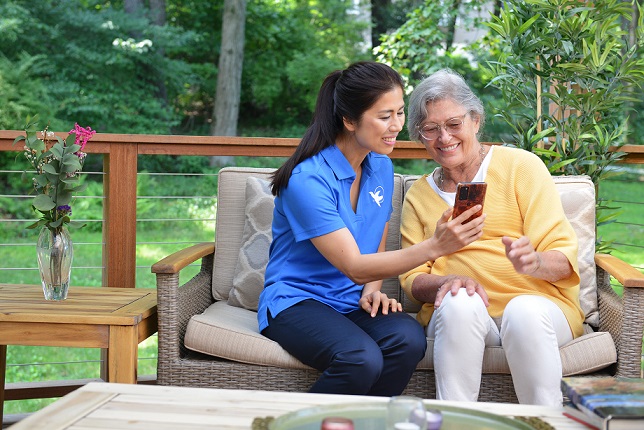 How We Can Help
When loved ones get diagnosed with dementia or Alzheimer's, many family members try to take on care responsibilities. But adopting a caregiver role can cause strain for both you and your loved one. At Visiting Angels® Fort Wayne, we offer care services for those with memory disorders. With an Alzheimer's care provider, your family member can get the evolving, in-depth support they need.
Whether your loved one is dealing with the early stages or their condition has progressed significantly, here's how we can help.
4 Ways An Alzheimer's Care Provider Can Help
When it comes to senior care, our agency customizes our approach based on the unique needs of clients. That means your loved one's care will always be customized to them, rather than a one-size-fits-all approach.
That said, many individuals with Alzheimer's can benefit from regular in-home care. Here's how:
Creating a routine. For seniors with memory disorders, familiar routines and habits are a lifeline. With a dedicated Alzheimer's care provider team, your loved one in Fort Wayne can always look forward to visits from familiar trusted professionals. Through these visits, we can make it easier for them to maintain the same schedule and routines they've always enjoyed.
Alleviating stress. Stress, anxiety, and disorientation are all very common effects of dementia and Alzheimer's. Our caregivers bring enormous compassion and sensitivity to these difficult moments. We're on hand to alleviate stress and anxiety, so your loved one always has the gentle, empathetic support they need.
Reducing fall risks. Those with memory disorders are more vulnerable to slips, falls, and other mobility problems. We can assess indoor environments for potential fall risks and take steps for fall prevention. Our caregivers can also provide mobility support and assist with tasks like bathing, which may be a fall risk.
Adaptive care. With progressive conditions like dementia and Alzheimer's, things can change quickly and unexpectedly. For seniors in Fort Wayne, our adaptive approach means we can always re-calibrate the level of care provided. That way, as your loved one's condition changes, their care services can always keep up with their needs.
Compassionate Care For Seniors in Fort Wayne
When you need an Alzheimer's care provider, you can always trust our team to find the right match for your loved one. We offer support to seniors and their families in:
Fort Wayne
Columbia City
Huntington
Northeast Indiana
And throughout the surrounding area
Find the perfect Alzheimer's care provider for your family member. To get started, contact Visiting Angels Fort Wayne for an initial consultation.
Serving the Fort Wayne Area in Northeastern Indiana
Visiting Angels
FT. WAYNE, INDIANA
5811 Covington Rd
Ft Wayne, IN 46804
Phone: 260-482-2273