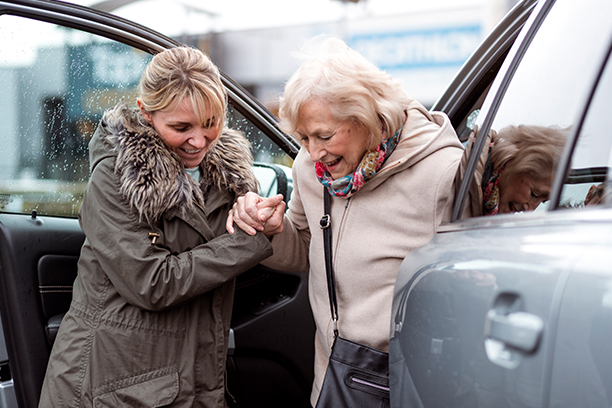 Respite Care in Glendale
When you forgo your own needs in order to care for a loved one, you may actually be doing them a disservice. Family caregivers who don't take the opportunity to rest, recharge, and engage in self-care can experience a decline in well-being resulting from caregiver burnout. Make time to look after your own well-being with help from the respite care providers at our local care agency in the Glendale area. At Visiting Angels® Glendale, we realize that caring for a loved one comes with both rewards and challenges. It is always important to find balance, so you can continue to offer your loved one the compassionate support they need and deserve.
What is Respite Care?
It's understandable if you've never heard of respite care before. This care type is frequently overlooked despite its importance and the positive impact it can have on the lives of both family caregivers and seniors in the Glendale area. These services tend to be delivered on a temporary basis to accommodate family caregivers' short-term needs for relief.
When a care professional is helping your loved one age in place, you can finally have a few days or weeks to spend as you please. Some family caregivers opt to go on a vacation they've long dreamed of, while others choose to run errands in the local area, meet with friends, and get plenty of rest.
How Respite Care Helps Seniors in Glendale
The aim of respite care is to help family caregivers avoid the circumstances that so often lead to burnout. Because caregiving is not only physically demanding but also mentally and emotionally exhausting, failing to take time off can leave family caregivers without any energy whatsoever.

The care we provide also helps seniors in Glendale by enriching their daily lives and expanding their social circle. Below are just a few of the ways we offer seniors a helping hand:
Assisting with dressing and personal care
Cooking meals according to seniors' preferences
Going to the grocery store and pharmacy
Engaging with seniors on a personal level
Providing safe and reliable transportation
Offering reminders about medications
Getting Started with Respite Care
Choose to get started with a support system that offers you much-needed relief. Call today to book a free consultation and learn how we can tailor our services to suit your personal needs as well as the needs of your loved one.
Our respite care consultations are available in Glendale, Burbank, and towns in the vicinity. Reach out to Visiting Angels Glendale to get started.
Serving Glendale, Pasadena, Burbank and the Surrounding Areas
Visiting Angels
GLENDALE, CA
1117 E Broadway
Glendale, CA 91205
Phone: 818-549-1400
626-799-0872
Fax: 818-549-0357
1492 W Colorado Blvd #E
Pasadena CA 91105
Phone: 626-799-0872 & 818-549-1400
HCO #194700072