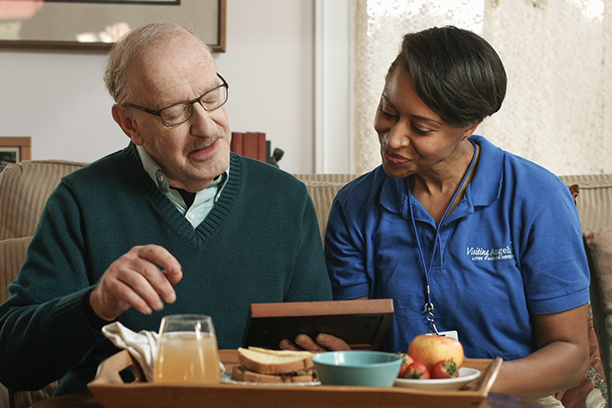 Senior Isolation: How San Dimas In Home Care Can Help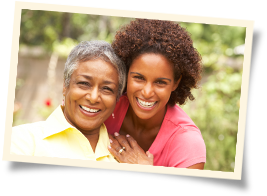 Social distancing has left seniors lonelier than ever. If you have an aging family member who is living alone, compassionate in home care services can help reduce feelings of isolation. At Visiting Angels® Glendora, we offer joyful companion care for seniors living in San Dimas, Covina, Monrovia, Duarte, Glendora and throughout the San Gabriel Valley.
How Isolation Can Affect Seniors Living At Home in San Dimas
Though everyone reacts differently, prolonged isolation for seniors can have a profound effect:
Higher blood pressure. When seniors lose social their outlets, it can contribute to high blood pressure and even heart disease, as it is difficult for lonely seniors to manage stress. Our care team will help your loved one rebuild healthy outlets to reduce stress.
Moments of confusion. Long-term isolation has been frequently linked to cognitive decline. Seniors without social contact are more likely to get confused, disoriented, or to experience cognitive gaps. We will make sure your loved one has plenty of social contact and joyful companionship.
Decreased physical condition. Lonely seniors are more likely to neglect sleep, food, and regular exercise, resulting in a decline in overall physical health. With our in home care services, we will rebuild a sense of routine for your loved one. Our compassionate care staff will make sure healthy meals are prepared, household responsibilities are managed, and your loved one never feels alone.
Helping Seniors Live With Comfort, Dignity, and Joy
With Visiting Angels Glendora, it's never been easier to set up in home care. We work with seniors and their families throughout the San Gabriel Valley:
San Dimas
Covina
Duarte
Monrovia
And throughout the Glendora area
If your loved one is living in San Dimas or the surrounding communities, our in home care services can help them live with comfort, dignity, and joy. Call Visiting Angels Glendora to set up an initial assessment today.
Serving Glendora and Surrounding Communities
Visiting Angels GLENDORA, CALIFORNIA
131 E Foothill Blvd
Glendora, CA 91741
Phone: 626-852-3302
Fax: 626-852-5569
HCO # 194700609