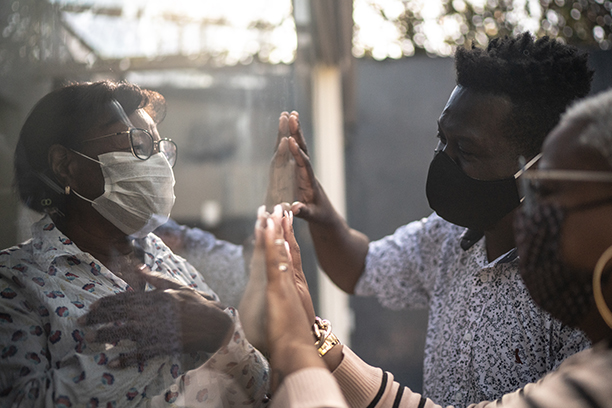 About Us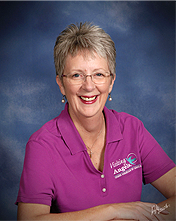 Owner/Director Debbie Harrison Questions about homecare? No question is too small. Please email me. Click Here
In the 90's I spent 7 years working at First Presbyterian Church of Wasilla, Alaska and my husband Tom served as an elder. The Colonist families sent to the Valley in 1935 by President Roosevelt originally organized the congregation. This resulted in a large number of hardy, proud & self-reliant senior citizens in our congregation. Tom has always been fond of seniors and seemed to be a real magnet for the women who readily recognized him as a strong arm they could count on if they had to leave the pew in a hurry. As they aged, they wanted to sit next to Tom instead of their families. We enjoyed their stories about the pioneer days and would visit them on a regular basis at either their home or the local nursing home/assisted living facility (appropriately named the Pioneer Home). We soon recognized the benefit these seniors experienced when circumstances permitted them to live in their own home in a familiar setting surrounded by the possessions that kept their memories alive. This not only gave them a stronger sense of independence it also gave them an essential feeling of self worth. That is not to say the Pioneer Home and, I am sure, several homes throughout the country do not do a good job. Many of them do, the difference is that feeling of self-worth that comes with remaining in a home that is yours. This experience would plant a seed in our hearts that would lay dormant and wait for us to be ready.
We both continued in our careers, community service, Tom operated our coffee shops, and I went into Real Estate. I became a top producing agent, a state certified instructor and eventually a member of the management team with the largest real estate firm in Alaska. Tom expanded our coffee shop locations and continued to work with our youth and seniors. In 2007, we noticed a trend among our peers; they were getting those 3 a.m. phone calls but instead of emergency calls about their children, these calls were about their parents. In a very short period, we had 5 friends dealing with their mom, dad or both in a situation where they needed care and most often their parents lived outside of Alaska.
Naturally, this started Tom & I thinking about his parents who are in their 80's and living here in Colorado. Tom had lived 3000 miles away from his parents for almost 40 years and we were becoming painfully aware of the possibility that our phone would inevitably ring too. After much consideration, we decided to be proactive and move closer to Mom and Dad while they are still blessed with good health and we can spend some quality time together. After talking to our friends and co-workers that were dealing with their parent emergencies we discovered that once the initial emergency was over, they were left with the dilemma of what to do with mom or dad after they were released from the hospital. Most often, they were not in need of constant medical care but were left incapacitated in some manner and would require some level of assistance to stay at home. These conversations would always end with "all Mom wants to do is be in her own home". This was when, that little seed found the light and nourishment it needed to grow, and led to where we are now. We decided to take our passion for seniors and turn it into our work as well. Our plan was to open our own independent senior home care business. Tom & I had a clear vision of how we would operate our business and how we would differentiate ourselves from the competition.
It was completely by accident, or divine intervention, that I heard an advertisement for a Visiting Angels franchise. During our research, we were thrilled to discover Visiting Angels mirrored the principles we had already planned to incorporate and they had a successful track record for running a company based on integrity, respect and the importance of lasting relationships. That was almost 10 years ago, our business and partnership with Visiting Angels has grown
We at Visiting Angels want to be your choice in home care today tomorrow and next year. We want to be sure that you are so satisfied with our service that you will tell your friends and co-workers to call us too. So here we are. Almost 10 years later still providing the very best in home care for your loved ones. Our philosophy and our promises to you are simple.
Should you choose Visiting Angels Living Assistance Services:
1) We promise: you and your loved one will interview any caregiver before they are placed in the home. This is not an "upon request" option this is standard practice in every case. A staff member will personally introduce care recipients to their caregiver. We do not send anyone to a new assignment alone.
2) We promise to make every effort possible to return your phone call within 15 minutes no matter what time you call.
3) We promise that our staff will personally check on your Mom or Dad on a regular basis not only with phone calls but also through visits to the home. This will continue throughout the period of our services not just in the beginning "honeymoon period".
4) We promise we will treat your family member, as we would want our own loved ones treated. That includes respect, courtesy, response time and of course, we are going to hug your mom.
This generation of seniors is tough! They grew up in the depression, fought in WWII and Korea, industrialized the nation & lead us into prosperity! They've adapted from horseback to jet airliner and their most prized possession is their independence! We understand that and our number one goal is to make that a reality for as long as possible. Through these four promises, we will go the extra mile to do everything possible to insure your mom or dad is receiving the best possible care.
You might think I have talked a lot more about Tom & Debbie Harrison than I have about Visiting Angels but as the owners and directors of the Colorado Western Slope franchise, we want you to know we are Visiting Angels. We bring our life experience, character and business ethics to you.
Contact us today and learn why we are . . . "America's Choice in Homecare"!
970.254.8888
Visiting Angels in Grand Junction, Colorado provides senior home care, in-home care, elderly care in Grand Junction, Fruita Palisade, Clifton and Orchard Mesa, Colorado.
Serving Grand Junction and Surrounding Areas
Visiting Angels GRAND JUNCTION, CO
2809 Bunting Ave #B
Grand Junction, CO 81501
Phone: 970-254-8888
Fax: 970-241-3021