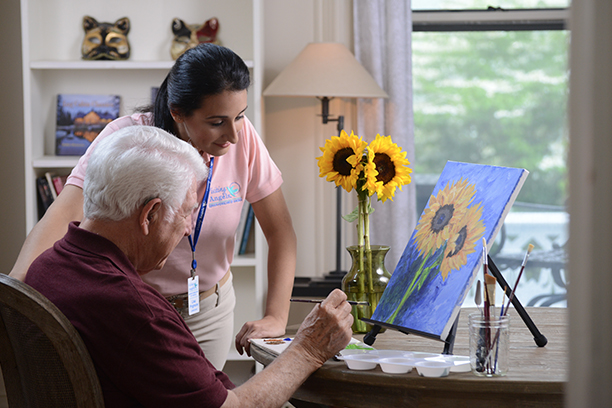 Home Care Providers in Grand Junction: How Can We Help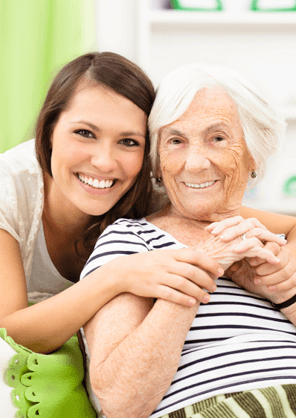 Finding the right home care providers for your loved one can be a daunting task. Allow Visiting Angels® Grand Junction to make this all important task less stressful and more informative during a free in home consultation from one of our friendly care coordinators.
At Visiting Angels Grand Junction we understand everyone's needs are different and they can change. Our home care program offers you tailored, flexible options for your aging loved one or any family member in need of temporary, part or full time, weekend, holiday, or respite care.
Our Home Care Providers in Grand Junction are Part of the Family
Our caregivers create a reassuring, predictable environment for your loved one in need of a home care provider. The caregivers at Visiting Angels Grand Junction are not only skilled and professional, but they are compassionate and caring providers chosen especially for you. Also, without insistence on routine, your caregiver can quickly adapt with the changing needs of your loved one. For example, if your loved one has decided to invite a friend over for lunch at the last minute. Your caregiver will happily help your loved one to plan and prepare a lunch, so they can enjoy their friend's visit without a care. This type of care helps your loved one to feel more independent, yet safe and secure in knowing they have someone their to help them when they need it, without feeling embarrassed.
As a home care provider at Visiting Angels Grand Junction, each of our caregivers are carefully vetted with a comprehensive background screening which includes state, county, and federal district court searches, which means you and your family members can relax, knowing your loved one is in safe and trusted company. Each caregiver is professional and skilled at what they do, providing home care services such as personal care (bathing, grooming, and dressing), light homemaker services, transportation arrangements, mobility, walking, and transferring assistance, and other daily activities so they can stay at home.
Your family and support group may need a little time to themselves. A Visiting Angels Grand Junction provider offers family respite needs. Our caregivers allow you or other family members to take time away from the all important role of caregiving, while providing your loved one with a new relationship and an ear to hear the stories and memories important to them.
Your Personalized Home Care Provider in Grand Junction is Just a Call Away
When you call Visiting Angels Grand Junction you get a local, committed home care provider you can trust. Our agency provides services to the families in the Fruita, Grand Junction, Palisade, and Redlands areas. When you choose our in-home care services, you can rest assured you have chosen the right care providers to fulfill your loved one's needs so they can remain at home so you don't have to.
Call Visiting Angels Grand Junction today to learn more about our home care providers and how they can help.
Serving Grand Junction and Surrounding Areas
Visiting Angels
GRAND JUNCTION, CO
2809 Bunting Ave #B
Grand Junction, CO 81501
Phone: 970-254-8888
Fax: 970-241-3021