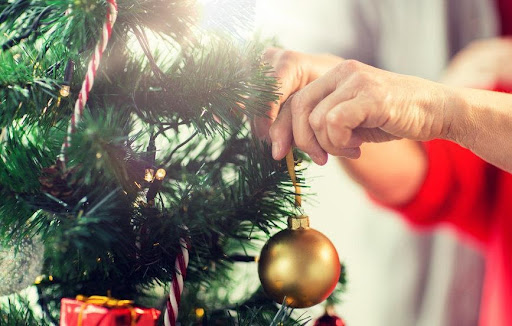 Remembering a Loved One During the Holidays
Losing a loved one is heartbreaking. And if it's your first holiday season without a close friend or family member, this time of year may feel challenging. One way to relive some of the sadness or grief you may experience during the holidays is to find a way to honor your loved ones and keep them a part of your celebrations.
Make a Donation in Their Name
The holidays are a time of giving, and one thing you can do to honor a lost loved one is donate in their name. If you want the donation to feel special, choose an organization or a cause that your loved one is passionate about. You can also make a food or gift donation to a shelter or a family in need.
Cook Their Favorite Meal
If your loved one had a favorite meal or dish that they looked forward to eating every holiday season, make sure to include it in your holiday menu. Cooking and serving the food will remind you of all the holidays you spend together and might make you feel like they're still with you. You can even set aside a plate for them or leave them a spot at the table in remembrance.
Enjoy Their Favorite Activities
What did your loved one enjoy most during the holidays? Maybe they had a favorite movie they put on repeat, perhaps they enjoyed making homemade holiday decorations, or maybe they liked playing holiday-themed games. Whatever the activity is, get your loved ones together and honor your loved ones by participating in their favorite holiday activity.
Create a Memorial Ornament or Decoration
Sometimes it helps to have a tangible object to hold or talk to when you're missing your loved one. Many families make memorial ornaments or other holiday decorations that feature a picture of their loved ones to showcase in the home. If you want a decoration that can stay out all year round, consider making a shadow box. You can include a photo and any small trinkets that belonged to your loved one or that remind you of them.
Share Your Favorite Memories
Sometimes when you're grieving, you may want to avoid talking about your loved one. Still, many people find sharing their favorite memories of a lost family member to be therapeutic. When your family and friends gather for the holidays, set aside some time to talk about your loved one. If you're uncomfortable sharing in person, you can set up a Google document or private Facebook group and encourage your family to write any thoughts, feelings, memories, or messages regarding your loved one.
How Visiting Angels Can Help
If you or an aging loved one recently lost a loved one and wants additional companionship this holiday season, the team at Visiting Angels Grand Junction, Colorado, can help. In addition to companionship, our compassionate caregivers provide a range of at-home services for seniors, including meal preparations, light housekeeping, personal grooming, mobility assistance, medication reminders, and transportation to doctor's appointments. Our Grand Junction office serves those in Mesa Country, Co. If you'd like to learn more about our services, you can complete this online form or call us at 970.254.8888.