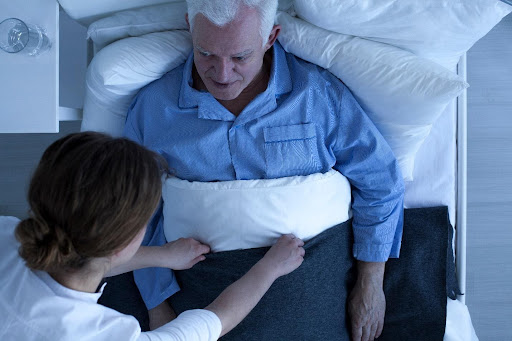 Understanding and Preventing Bowel Cancer
According to the American Cancer Society, bowel cancer is the third most common cancer in the United States. It affects nearly 150,000 people each year and is expected to lead to 52,580 deaths in 2022. February is National Cancer Prevention Month. It's the perfect time to learn about bowel cancers and the precautions to healthy your body.
What is Bowel Cancer
Bowel cancer is a general term for cancer that develops in the bowl. It's also called colon cancer or rectal cancer, depending on where it starts. Bowel cancer signs and symptoms include bloody stool, changes in bowel habits, and lower stomach pain. Bowel cancer is most common in adults older than 60 and those with a diet of processed meats and limited fiber. It's also more common to develop in people who are overweight, smoke, and have a family history of bowel cancer.
Treating Bowel Cancer
There are a few treatment options for bowel cancer, depending on the location and stage of cancer. In most cases, doctors suggest some form of surgery. In the early stages of cancer, the surgery is minimally invasive. In more advanced cases, you may undergo a partial colectomy, which is the removal of the colon. Doctors may follow the colectomy with a laparoscopy, reconnecting the colon or rectum portions. Another option after a colectomy is an ostomy. This procedure creates a way for waste to leave the body by making a small opening in the abdomen and fitting a bag over the opening to eliminate stool. Doctors may also recommend chemotherapy or radiation therapy after surgery to ensure cancer has entirely left the body.
Preventing Bowel Cancer
Reducing risk factors is a great way to help prevent bowel cancer.
Eat more fiber- High fiber diets can lead to a lower risk of getting bowel cancer. Fiber can bring regularity to your bowel movements and eliminate harmful bacteria and chemicals in the body. Try to include more whole grains, fruits, vegetables, and legumes into your diet to increase your fiber intake.
Maintain a healthy weight- Bowel cancer is more likely to develop in overweight people, so it's vital to take care of your body. Incorporate more fresh produce into your diet and try to find ways to move your body daily.
Stop smoking- Smoking significantly increases your risk for bowel cancer and many other health conditions. Smoking is an addictive habit. If you're having trouble quitting, talk to your health care professional about treatment options.
Get bowel cancer screenings- Early prevention is key to treating bowel cancer. Most doctors recommend a bowel cancer screening every two years for those 60 and older. If you're at high risk for bowel cancer, your doctor may suggest annual screenings.
How Visiting Angels Can Help
If you're an older adult living with bowel cancer and need assistance caring for yourself at home, the team at Visiting Angels can help. Our passionate caregivers can help with various nonmedical tasks such as light housekeeping, cooking, mobility assistance, transportation, medication reminders, personal grooming, and more. We also offer transition care services to reduce the chances of hospital readmission after surgery. Our Grand Junction office serves those in Mesa Country, Co. If you'd like to learn more about our services, you can complete this online form or call us at 970.254.8888.