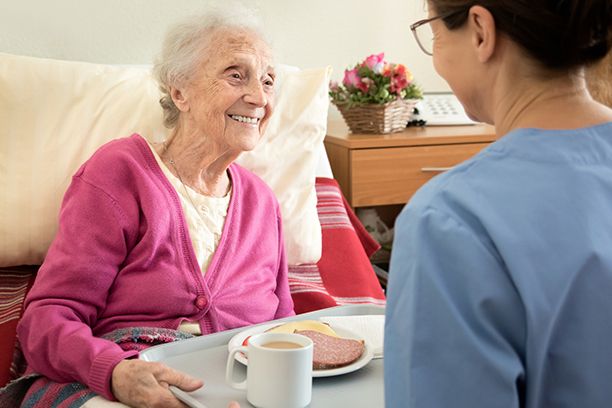 Dementia Care in Happy Valley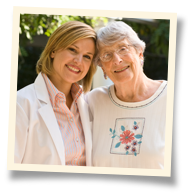 Responding When They Say They Want To Go Home
For family caregivers, dementia care can stir up a lot of feelings. For example, it's common for those with dementia to say, "I want to go home," even when they're already home. It can be tough or even upsetting to hear. For families in Happy Valley, Visiting Angels® Gresham can help you understand what to do.
Let's review a few top recommendations.
How To React When A Loved One Asks To Go Home
For family caregivers providing dementia care, it's important to remember your loved one likely has decreased communication abilities. You'll want to engage what they're saying as well as the underlying feelings. With that in mind, our team in Happy Valley suggests the following:
Validate their feelings. When someone with dementia tells you they want to go home, they're trying to communicate a feeling of discomfort, anxiety, or even pain. The last thing you want to do is to explain they're already home. Instead, validate their feelings. Use a gentle and soothing voice to let them know you understand, and that you're here to help.
Engage on a short-term basis. Sometimes, it can be helpful to engage with the topic of home on a short-term basis. You may even want to tell them you'll take them home, or you may want to ask them where they're living these days. You probably won't want to dwell on the idea of home for too long, but a small amount of engagement can help them see that you truly care and that you're interested in their well-being.
Keep a few comforts nearby. It's always a great idea to have some creature comforts nearby that are meaningful to your loved one. Maybe that's a familiar blanket, wedding photos, or another cherished item. Maybe it's a piece of music or a flavor of tea they love. You'll want to use these items to guide their attention elsewhere, so they're no longer fretting about returning home.
Compassionate Assistance With Dementia Care in Happy Valley
It can feel difficult or even impossible to administer dementia care all on your own. With Visiting Angels Gresham, you'll never be alone in shouldering the responsibilities associated with care. We offer customized and compassionate care for seniors with dementia in:
Happy Valley
Damascus
Gresham
Clackamas
Northeast Portland
And throughout the surrounding area
If you're a family caregiver in Happy Valley, professional dementia care can make a huge difference. Call Visiting Angels Gresham to learn how we can support you.
*Private Long Term Care insurance and Veterans Benefits programs as well as County Grants are accepted.
Serving Gresham, Northeast Portland, Happy Valley, Damascus, Clackamas, and Surrounding Areas
Visiting Angels GRESHAM, OREGON
202 NE Kelly St.
Gresham, OR 97030
Phone: 503-661-0600