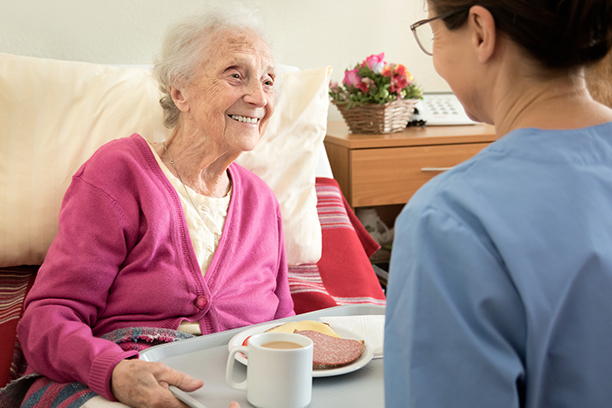 Looking for Local Senior Care Your Family Can Trust in Hagerstown, MD and the Surrounding Areas?
Visiting Angels of Hagerstown's Senior Care
As more and more seniors choose to age in place, there is a rising need for in home senior care. Visiting Angels has been providing senior care services across the United States since 1998, using a network of local agencies that help us provide care that is for and from your neighborhood. Visiting Angels of Hagerstown is proud to serve Hagerstown and the surrounding communities with a wide variety of services, provided by dedicated and experienced Angels.
Our Caregivers
We recruit experienced caregivers from right here in the neighborhood and provide ongoing professional development and training. That means not only do our caregivers understand local community events, social centers, and medical providers, but they also remain at the top of their field even as your loved one's needs evolve. Our caregivers are licensed, bonded, insured, and fully trained, so you can trust that your loved one always has access to expert elder care assistance.
Keeping Seniors Young
When you choose in-home senior care, you are not choosing a home-bound life for your loved one—in fact, our care plans include opportunities to support emotional, social, and mental health like visiting the local center, or enjoying a change of scenery at a favorite park. With mobility help and reliable transportation from your Angel, your loved one can access all their favorite spots or hobbies.
Personalized Care Plans
Visiting Angels of Hagerstown creates fully customized care plans for each of our clients. Our priority is to understand your loved one, their home environment, their health needs and their goals. We build plans that work with your family's schedule and your budget, so your loved one has access to every service they need—without being charged for any they will not use.
Caregiver Matching System
We provide top-quality care from the most knowledgeable, trustworthy caregivers in the community. We match clients with caregivers based on expertise and experience, but also take personality traits, humor, and hobbies into account. We have heard time and time again that our caregivers become like family to our clients, and that's how we know we are successful.
Contact Visiting Angels of Hagerstown
If you are helping to care for an aging loved one in Hagerstown or the surrounding areas, you can get help from the experienced professionals at Visiting Angels. We provide holistic care services that can be customized to meet your loved one's unique needs. Call our friendly coordinators at 301-790-0248 today to schedule your in-home consultation and learn more about our services.
Serving Hagerstown, Thurmont, Brunswick, Boonsboro, Maugansville, and the Surrounding Areas
Visiting Angels
HAGERSTOWN, MD
19833 Leitersburg Pike
Hagerstown, MD 21742
Phone: 301-790-0248