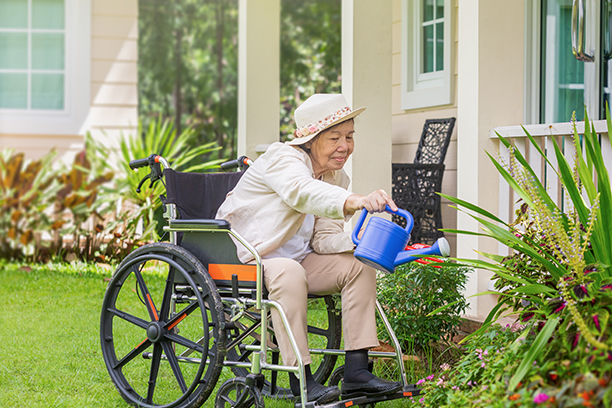 Worried About the Well-Being of an Aging Loved One in Hagerstown, MD or the Surrounding Area, But Not Sure What Kind of Elderly Care is Right?
Learn More About the Unique Experience of Our Elderly Care from Visiting Angels of Hagerstown
Finding the right elderly care services can feel like a challenge—from a care facility to independent contractors to in-home services, there are lots of options, but the trick is finding what will work best for your individual needs. That's why at Visiting Angels of Hagerstown, we're focused on customizing our elderly care plans to meet your specific needs. From your first phone call to your individualized care plan to interviewing a possible caregiver, we're dedicated to providing you with a top-quality experience.
Meet Our Care Coordinators
Your first step in becoming a Visiting Angels of Hagerstown family is to set up a free, no obligation appointment with one of our care coordinators. We come to you, and we help identify the care services your loved one could need. We work to understand your loved one's physical, mental, emotional, and social health, and all the ways we can support their individual needs. Our coordinators are experts in all of our care services, and we will build a customized care plan with all the features you need—without charging you for any you do not.
Skilled Elderly Care Services
We recruit caregivers with experience in home care, medical services, or other direct service occupations. We provide ongoing training and professional development, and make sure that all our caregivers are licensed, bonded, and insured. That means we provide top quality care even for specialized needs, such as:
Alzheimer's and dementia care
Around-the-clock care
Transitional care following a surgery or hospitalization
Mobility care
No matter what your loved one's needs are, we offer the care services—and the care providers—who can help. Our elderly care services are based on your loved one's unique needs, and you can update or change your loved one's care plan as their health evolves.
Finding the Right Match
Companionship care is the core of what we do. That means we rely on our caregivers to build trusted, communicative relationships in order to provide top quality elderly care. We work hard at screening our caregivers and coordinators so that you can trust the care your loved one receives and the person in their home.
We match caregivers to our clients based not just on expertise or specialization; we also integrate personality traits, humor, and hobbies into our selection process, to help find the right fit for your family. You will have the opportunity to interview any caregiver we think is a good match.
Visiting Angels of Hagerstown
From your first interaction with our care coordinators through watching our caregiver put your care plan into action, our experience is designed to put your mind at ease. At Visiting Angels of Hagerstown, our team is dedicated to increasing the quality of life for all our clients, every day.
Let us show you how we can help your aging loved one feel healthy, comfortable, and safe—and help you put your mind at ease. Contact our agency at 301-790-0248 today to learn more about our care services.
Serving Hagerstown, Thurmont, Brunswick, Boonsboro, Maugansville, and the Surrounding Areas
Visiting Angels
HAGERSTOWN, MD
19833 Leitersburg Pike
Hagerstown, MD 21742
Phone: 301-790-0248