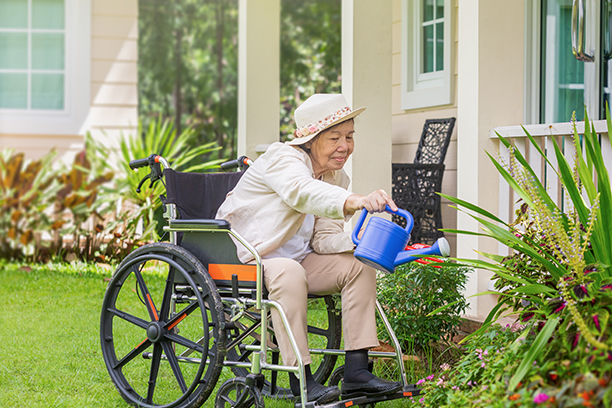 How Transitional Care in Horseheads Reduces Hospital Readmissions
Ready-Set-Go Home with Transitional Care in Horseheads
At Visiting Angels® Horseheads, we offer a transitional care program called Ready-Set-Go Home that promotes the recovery of seniors following a hospital stay. Our goal is to reduce hospital readmissions so seniors can remain where they feel most comfortable—in their own homes. Through compassionate assistance and vigilant non-medical care, we help seniors follow through with doctors' orders and avoid complications that could otherwise put them back in the hospital.
If your loved one in Horseheads, Elmira, Corning, Bath, Hammondsport, or a nearby town is currently in the hospital, you may be wondering how you can help them make a successful transition from hospital to home. With our support, you'll have greater peace of mind about your loved one's well-being during the crucial month following a hospital discharge.
Why Do Seniors Need Transitional Care in Horseheads?
Seniors are at a high risk of hospital readmission for a period of 30 days after being discharged. There are a number of factors that lead to readmissions, with the main ones being an inability to follow doctors' orders and the presence of risky behaviors like skipping medication dosages and failing to attend follow-up appointments.
When your loved one has a professional caregiver to assist them with their daily activities, they'll be better able to stick to the doctor's instructions and make a successful recovery. Your loved one's caregiver will also be on the lookout for behaviors that could cause complications and will notify you immediately of sudden changes in their well-being.
Our Transitional Care Process at Visiting Angels Horseheads
Our approach to transitional care follows a three-step process:
In the hospital. We begin with in-hospital care, initiating contact with the senior before he or she begins the journey home. We'll work with your family as you navigate the discharge process and give you valuable tips on planning a safe and successful transition out of the hospital.
At home. Once your loved one arrives home, we'll begin delivering care that promotes their safety and well-being during recovery. From assistance with personal care tasks to physical support and reminders to take medications, we can help in a variety of ways.
From our office. We'll also be working behind the scenes to keep track of your loved one's progress. Our innovative tools identify clients with a high risk of re-hospitalization so that we can offer targeted care that leads to better outcomes.
Get started with transitional care today. Contact Visiting Angels Horseheads to request a free consultation in Horseheads or a neighboring community.
Serving Elmira, Horseheads, Corning, Bath, Hammondsport and Surrounding Areas
Visiting Angels
HORSEHEADS, NY
168 Miller St. # B103
Horseheads, NY 14845
Phone: 607-846-2370
Fax: 607-398-2448