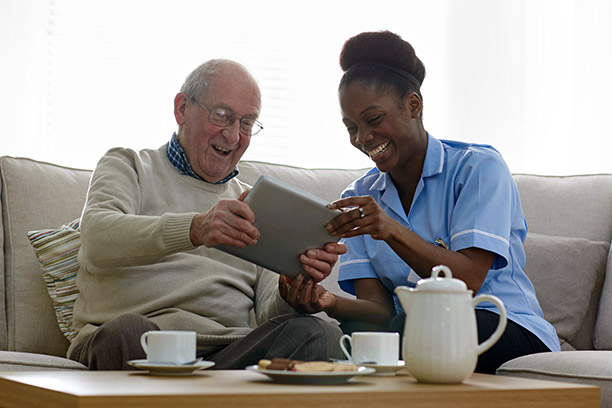 Alzheimer's Care Services
Visiting Angels Houston Provides Knowledgeable Alzheimers Services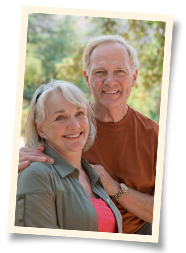 Alzheimers. This is an illness that can stop you in your tracks. After the diagnosis is made and acceptance sets in, what comes next? Many questions come up for families whose loved ones are newly diagnosed. Where will my loved one live? Who will keep them safe? Will they be forced to move to a facility? These questions, and so many more, are regularly asked by families coping with Alzheimers. Visiting Angels Houston can help answer your questions about Alzheimers services.
When you contact Visiting Angels Houston for Alzheimer's services, we will complete an in home assessment. We learn what stage of Alzheimer's your loved one is currently in and the particular challenges they are facing. We provide a complimentary home safety and fall prevention assessment. We talk to you, your loved one, and their physicians if needed, to gain an understanding of how we can provide the best care. Alzheimer's services from Visiting Angels Houston are built around your loved one and their unique circumstances.
The caregivers who provide Alzheimers services through Visiting Angels Houston are offered advanced training in our specialized program. Our Alzheimers training program was created in conjunction with the Alzheimer's Foundation of America and was the first of its kind to offer non-medical Alzheimers care. This training provides more detailed information pertaining to the unique challenges that caregivers face when providing Alzheimers services. Visiting Angels Houston works hard to provide top notch Alzheimers services.
Some types of Alzheimer's services we provide include assistance with meal planning, grocery shopping, and meal preparation. Our respectful Angel companions are also able to help your loved one with personal hygiene, bathing and dressing. Don't see your family member's specific needs listed here? No worries! Our plans are fully customized to fit the individuals they serve.
At Visiting Angels Houston, we want you to feel confident in our Alzheimers services and our caregivers. We have a rigorous interview process for any potential caregivers that includes a background check. Additionally, we provide continuous monitoring of your loved one's care. That means we place regular phone calls to check in and also provide occasional in home visits. These are ways we ensure customer satisfaction and the highest quality of care. Likewise, if you ever have questions regarding your loved one's Alzheimers services, you are welcome to contact us at any time.
For Alzheimer's services you can feel good about, contact Visiting Angels Houston today.
Serving Bellaire, Clutch City, Gridiron, Houston, Klein, Oak Ridge North, Shenandoah, and the surrounding communities
Visiting Angels
HOUSTON, TX
218 Noble #2
Spring, TX 77373
Phone: 713-864-7388
Fax: 281-588-9111