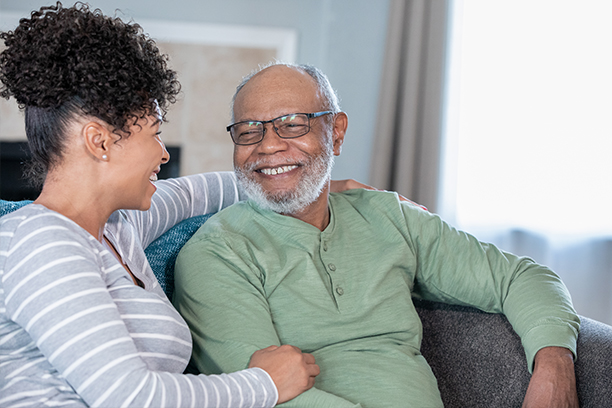 Long Distance Elder Care in Issaquah
Elder Care for Families Separated by Long Distances
There are countless families across the nation who are separated by vast distances, and many of these families wonder what they will do when an aging loved one needs elder care. If your family is encountering this situation or you're planning for the future, know that Visiting Angels® Issaquah can be of assistance. Our elder care agency is prepared to help your family set up home care for a loved one in Issaquah or a nearby town. We'll be your partner in care, whether you live a few hundred miles away or on the other side of the country.
Our Approach to Elder Care
Our approach to elder care makes it simple for long-distance families to help their loved ones enjoy the benefits of receiving personalized care at home. We offer a high level of customization for our services and can adapt the support delivered by our caregivers to address the individual needs of seniors and the concerns of their family members.
Below are a few specific ways in which Visiting Angels Issaquah can adapt our services to accommodate the situation of your long-distance family:
We will include you in your loved one's care consultation.
While you may not be able to attend your loved one's consultation physically, you can certainly take part over the phone or through a video call.


We will collaborate with you on your loved one's care plan.
We believe that you know your loved one best, even if you have lived far away from each other for some time. We'll thus ask for your input and approval when designing a flexible plan of support for them.


We will maintain an ongoing conversation with you.
We know that you may feel a constant sense of worry about your loved one, and we will ease your concerns by giving you ongoing updates on their care and current condition.


We offer the option of additional monitoring.
We can also help you find peace of mind by having a caregiver check in with your loved one in between their scheduled care visits, whether in person or over the phone.


We operate an after-hours phone line.
If you ever need to contact us due to an emergency situation, all you have to do is call our special phone number to reach us.
Learn more about how we can care for your loved one in Issaquah, Renton, or a nearby community. Call Visiting Angels Issaquah today to reserve a no-cost elder care consultation!
Serving Issaquah, Factoria-Newcastle and Sorrounding Areas
Visiting Angels
ISSAQUAH, WA
22525 SE 64th Pl # 2250
Issaquah, WA 98027
Phone: 425-282-5505
IHS.FS.60024816