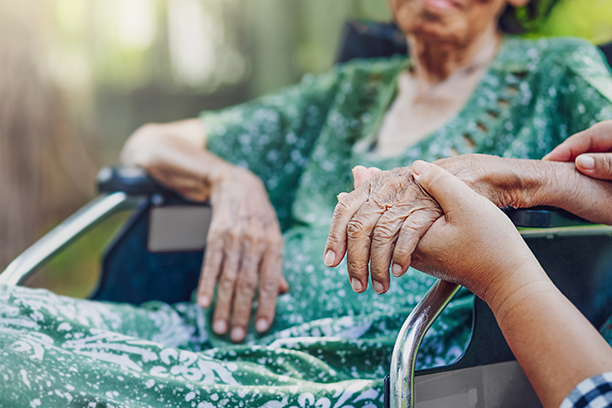 Long Distance Care Giving in Jackson
How Elderly Care can Help Your Family Find Peace of Mind
Have you moved away from your elderly parents or loved ones to seek professional opportunities in a different part of the country? Or have your loved ones chosen to retire in a warmer climate or distant community? You may have considered the fact that there will likely come a time when a loved one who lives far from you can no longer maintain their own well-being without external assistance. If your loved one needs support that you're not able to provide, you may want to consider our elderly care services, which can be arranged from a distance. At Visiting Angels® Jackson, we offer comprehensive elderly care for seniors in Jackson, Ridgeland, Madison, Brandon, Flowood, and the surrounding communities. These services give older adults the support that they deserve while providing their loved ones with much-needed peace of mind.
Elderly Care for Seniors in the Jackson Area
You may be overwhelmed by the thought of helping a loved one who lives far from you find dependable elderly care services. However, at Visiting Angels Jackson, we make the process of getting started with in-home care straightforward and simple. Our experience working with long-distance families has given us insight into the unique needs and concerns of families separated by great distances. We know that you want the best for your loved one, and we're here to help you arrange high-quality care with ease.
In order to help your loved one get started with care, we'll meet at their home for a free care consultation to discuss their specific needs, preferred routines, and scheduling requirements. Then, we'll design a comprehensive elderly care plan tailored to those needs. Finally, at Visiting Angels Jackson, we'll select a compassionate caregiver from our team who has the skills and strengths needed to deliver your loved one's elderly care services.
We strive to provide you and other family members with peace of mind regarding your loved one's care. We're easy to reach by phone should you want to discuss our care services, and we also perform frequent check-ins and regular monitoring to ensure that our care recipients in Jackson are receiving the high-quality care they deserve.
Help your loved one get started with our elderly care services today. Call Visiting Angels Jackson to learn more about booking a free care consultation in Jackson, Ridgeland, Madison, Brandon, Flowood, or the surrounding communities.
Serving Jackson Metro and the Surrounding Areas
Visiting Angels
JACKSON, MS
4394 Mangum Dr
Flowood, MS 39232
Phone: 601-500-5027
Fax: 601-500-7344