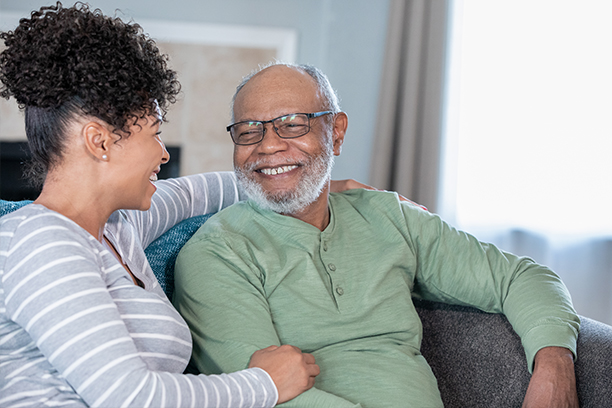 Trusted & Compassionate Living Assistance in Jackson
At Visiting Angels Jackson, Character Counts!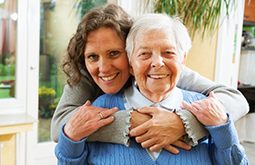 If you're looking for living assistance for your loved one in the Jackson, MS area, it's important to remember that the quality of care a caregiver provides depends on their character.
At Visiting Angels® Jackson, we understand that compassionate and supportive living assistance starts with compassionate and supportive caregivers. That's why we're so committed to making sure each of our caregivers puts seniors first. Our care providers prioritize the security, safety, and personal well-being of each senior we care for. This way, no matter what type of assistance your loved one requires, you will be confident that they will be cared for by a dedicated and trustworthy caregiver in Jackson.
Living Assistance with Character for Seniors in Jackson
When you rely on our living assistance services for your loved one in Jackson, Flowood, Ridgeland, Madison, Brandon, or the surrounding areas, your loved one's needs will always be the focus of our care. Our holistic approach to care means that our caregivers at Visiting Angels Jackson are there to provide a positive and supportive presence in your loved one's life as well as a helping hand around the house. We're ready to do whatever it takes to provide your loved one with the care they need to comfortably and safely age in place.
Rather than coworkers, we see ourselves as a family, made up of caregivers who share a vision for providing seniors in the Jackson area with living assistance that is respectful, dignified, and compassionate. When adding to our caregiving family at Visiting Angels Jackson, we prioritize qualities like kindness, loyalty, compassion, and patience. Most importantly, we only choose caregivers who are able to bring the same quality of care and support we would want for our own loved ones.
We make sure each senior we care for in the Jackson, MS area is matched with the best possible living assistance provider for them through Select Your Caregiver®. When finding a caregiver for your loved one, we'll find someone who will be able to care for their physical needs, and who they will get along well with. If you ever find yourself uncomfortable with your loved one's caregiver, simply let us know. We will work to find someone better suited to caring for them.
Choose at-home living assistance with character by calling Visiting Angels Jackson to schedule a free care consultation today.
Serving Jackson Metro and the Surrounding Areas
Visiting Angels
JACKSON, MS
4394 Mangum Dr
Flowood, MS 39232
Phone: 601-500-5027
Fax: 601-500-7344