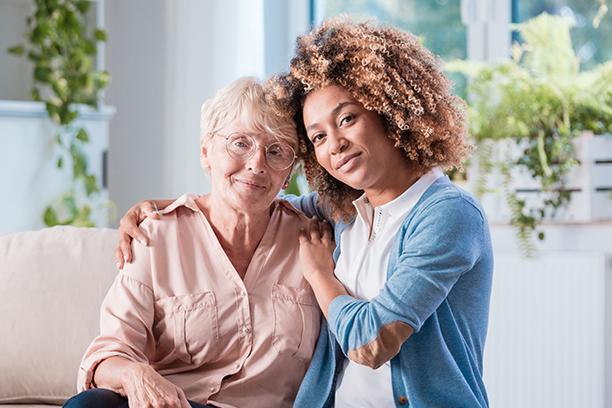 Our Experience
Experienced Living Assistance Care from Visiting Angels Kansas City
The care and well-being of your family is your primary concern. When your mom or dad is struggling to live safely at home, living assistance services can make independent living possible. Finding a living assistance professional who has the skills and experience to provide quality care is important to you. Where do you turn? Who can you trust to care for your family member? Families throughout the Kansas City area trust Visiting Angels to provide experienced living assistance care.
At Visiting Angels Kansas City, we understand that you must be able to trust the caregiver who works with your family member. Finding an experienced caregiver who can meet your family member's needs is essential. We've been in your shoes and have had to make critical decisions about the care of a family member. The choice of living assistance professional is one of the most important decisions you will ever make. That's why we are so careful when hiring caregivers for our team.
Each living assistance professional we hire at Visiting Angels Kansas City participates in an extensive interview process. We take the time to learn about each caregiver's previous experience and skill set. We look for experienced Certified Nursing Assistants and Home Health Aides who understand the important role they will play in the lives of their clients and the families they assist. Each caregiver must supply references and participate in an extensive background check prior to joining our team.
Our careful screening process has made it possible for us to assemble a team of top quality living assistance professionals. Our caregivers are experienced providing care for individuals with Alzheimer's, dementia, cancer, Parkinson's, congestive heart failure, heart disease, COPD, diabetes, and other conditions. In addition to the living assistance services we provide, we also work with families who are in need of respite care services.
When you choose a caregiver from Visiting Angels Kansas City, you'll be a part of the caregiver selection process. We prefer not to assign caregivers to our clients without their input. We like for all our clients and their families to be able to meet several caregivers before choosing the one they are most comfortable with.
If a family member needs help living independently, please call Visiting Angels Kansas City for living assistance services. Our experienced caregivers can help your family member avoid a move to assisted living.
Serving Kansas City, Johnson County, North Kansas City and Surrounding Communities
Visiting Angels
KANSAS CITY, KS
8680 W 96th St #200
Overland Park, KS 66212
Phone: 913-912-1260
Fax: 913-912-1261