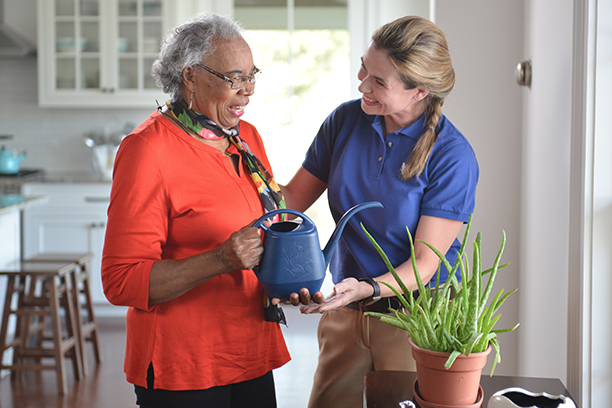 Transitional Care in Lincoln: Reducing Hospital Readmissions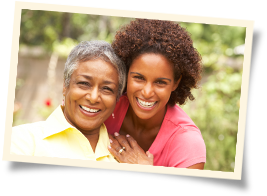 Ready-Set-Go Home with Transitional Care
While a senior's homecoming from the hospital should be a joyous occasion, it is often one filled with concern for their loved ones who worry that this hospital stay may not be their last. It's a valid fear since seniors are at an especially high risk when it comes to readmission. That's why families in our community turn to Visiting Angels® Lincoln's Ready-Set-Go Home transitional care program for additional care and support. Our Lincoln-area caregivers can guide your loved one smoothly home from the hospital and help make sure that's just where they stay.
The Risks Facing Lincoln Seniors
So. just why do seniors face such a high risk of readmission? Seniors who have been bed-ridden for any amount of time may be weaker than usual and have difficulty with mobility. Pain from their procedure may also make it hard for them to complete basic tasks like bathing or sitting up on their own.
Transitional care can include everything from medication reminders to basic housework and meal preparation so that your loved one in Lincoln doesn't need to worry about anything besides getting well.
Supporting Seniors with Transitional Care
At Visiting Angels Lincoln, we believe that the best way to ensure a smooth transition from hospital to home is to guide a senior through the process from start to finish. That way, there are no gaps when it comes to their care. That's why our transitional care services can be engaged before, during and after their hospital stay.
Before - Transitional care can begin before a procedure by helping a senior to prepare for their time in the hospital and adhere to any intake instructions given by their health care providers.
During - Helping seniors to cheerfully pass the time and to thoroughly understand the information given to them during their time in the hospital are just a few of the ways that our caregiver companions can make things easier your loved one.
After - In the crucial period after their discharge, transitional care can provide invaluable support for your loved one by ensuring that everything they need is right at their fingertips and by helping them to follow any aftercare instructions they were given upon their release.
To learn more about how transitional care can help keep your loved one on the path to recovery, call Visiting Angels Lincoln and book your free, in-home consultation today!
Serving Lincoln NE and the Surrounding Areas
Visiting Angels
LINCOLN, NE
3120 O St #A
Lincoln, NE 68510
Phone: 402-735-0999