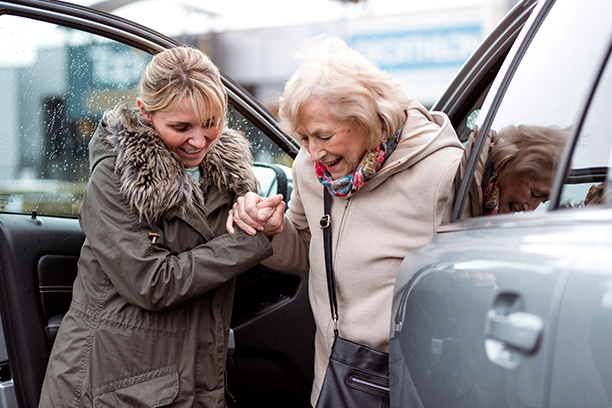 How Alzheimer's Care Helps Longview Seniors & Families
Caring for a loved one who is coping with Alzheimer's can be difficult, especially as their condition progresses into the mid-to-late stages of the disease. Specialized home Alzheimer's care — like the Alzheimer's services offered through Visiting Angels Longview — can help make care easier to manage.
Professional Alzheimer's care offers advantages for seniors and family caregivers alike. If you're considering Alzheimer's care for a loved one in the Longview area, here is what you can expect from Visiting Angels Longview.
How Alzheimer's Care Helps Longview Seniors
The primary goal of home Alzheimer's care is to keep Alzheimer's sufferers as healthy, as happy, and as safe as possible. Doing so can help slow the progression of Alzheimer's and keep seniors in the comfort of home for as long as possible.
In addition to watching over seniors and keeping them safe, Alzheimer's care from Visiting Angels Longview also includes services that help your loved one lead a brain-healthy lifestyle. Our caregivers help plan and prepare healthy meals for seniors, remind seniors about medications and important appointments, and accompany seniors for light exercise like walks. We also help seniors cope with the anxiety and disorientation of Alzheimer's, providing a reassuring and calming presence.
By helping seniors with Alzheimer's age in place, we also help them avoid or delay the need for a move to facility living. Often such a move can be traumatic for seniors with Alzheimer's, who often rely on familiar surroundings for comfort and stability.
How Alzheimer's Care Helps Longview Families
Alzheimer's care from Visiting Angels Longview can be just as important for the well-being of family caregivers as it is for Alzheimer's sufferers. By providing respite and support, we make care more manageable for our clients' family members. This allows family caregivers to rest and recuperate, take time for themselves, and — ultimately — provide better care on their own.
Alzheimer's Care by Visiting Angels Longview
If you have a family member who could benefit from Alzheimer's care, we encourage you to contact the team at Visiting Angels Longview today. We will happily provide you with a free in-home assessment of your loved one's care needs and will provide you with any information you need to get started with care. We'll also help create a care schedule that fits your lifestyle and will set up meeting with a potential caregiver under our Select Your Caregiver® program.
Visiting Angels Longview offers Alzheimer's care throughout the Longview, TX area. In addition to Longview, our services are also available in Kilgore, Gladewater, Overton, Tyler, Gilmer, Marshall, Henderson, Carthage.
Contact Visiting Angels Longview today to schedule an Alzheimer's care consultation for your loved one.
Serving Tyler, Longview and the Surrounding Areas
Visiting Angels
LONGVIEW, TX
1705 Judson Rd #101B
Longview, TX 75601
Phone: 903-215-8183
903-215-8184
Fax: 903-215-8933