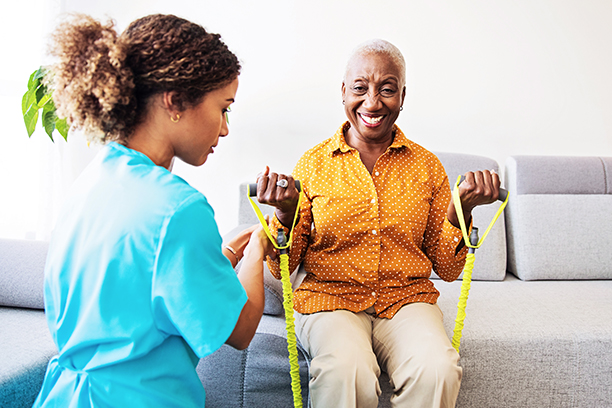 About Visiting Angels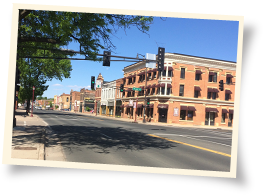 Passion is something that local business owners need in order to do their very best. When we help a new client, you don't just get the services needed; you get caring people who make you and your loved ones feel at ease when going through difficult transitions. Visiting Angels of Mankato is here to fill the gap in home care services. We provide immediate attention to your needs, and a passion to serve the elderly in many ways. Having a creative, compassionate team has led to our growth and success in our community, and we hope to continue to meet the needs of our seniors in Mankato and surrounding areas. Give us a call today at 507-388-6610 to learn more about Visiting Angels- America's Choice in Homecare.
Our Mankato, MN Office Staff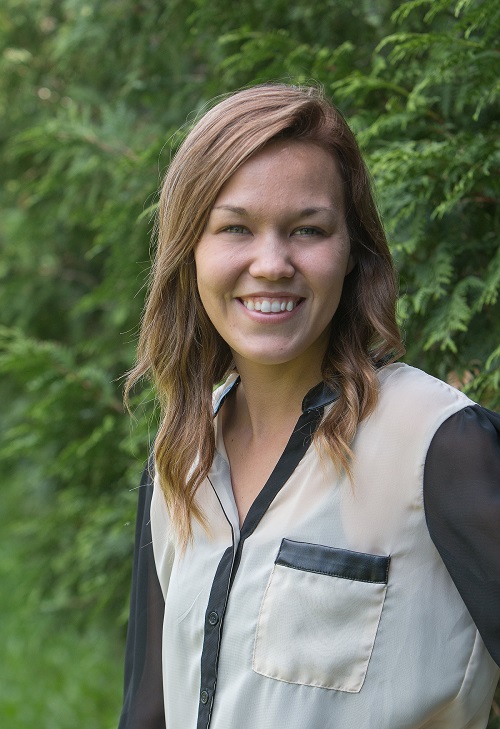 Hi my name is
McKayla Kaardal
and I am the Director of Visiting Angels in Mankato, MN. My husband, 2 year old daughter, yellow lab & cat recently moved to Hanska. We love the location by the lake and being very close to Mankato, a growing city with many opportunities and things to do. I graduated from St Cloud State University with a degree in Community Health, Kinesiology. I take pride in working with elderly and keeping them as independent as possible. I am honored to work for Visiting Angels serving Mankato community.
---

Hello, my name is Sara Duck and I am the Assistant Director for Visiting Angels in Mankato, MN. I live in Springfield with my boyfriend and our dog. I graduated from Minnesota West with an associates degree and am currently attending Rasmussen College to finish my bachelor's degree in Human Services. I take pride in helping others and serving the community. I am grateful for the opportunity to work for a company that puts the needs of the clients first.
---

Hello, my name is Sharon Price and I am a Registered Nurse for Visiting Angels in Mankato, MN. My husband and I live in town and have almost completed raising our 8 children, (as if one is ever done!) and we have two beautiful grandchildren that we love to visit. I love my work as a nurse; I truly feel that people should be able to live safely in their homes while maintaining as much independence as possible. As part of the Visiting Angels team, my goal is to make this a reality.
---

Hello, my name is Craig Wahl. I am a co-owner and Director of Client Services at Visiting Angels Mankato/Owatonna. I graduated from Owatonna High School and went on to college in Mankato, graduating from MSU. (Yes, I am a Mavericks fan!) I am married to my high school sweetheart, and we have 3 adult children who all live in Minnesota. I feel honored to be part of a company whose goal is to help seniors remain in their home safely and with dignity for as long as possible.
---

Hi, my name is Bryce Wahl. I am a co-owner and President of Visiting Angels Mankato/Owatonna. Since graduating from South Dakota State University, I have had careers as owner of a farm equipment dealership, sales and management with Federate Insurance Company, and owner/broker of a real estate company. While serving on the board of directors for a non-profit organization, I realized my heart is dedicated to serving the elderly. We are pleased to have a homecare agency that provides a service much needed and appreciated by many.
---

My name is Shelley Hauschild. I am a co-owner and Director of Operations at Visiting Angels Mankato/Owatonna. For most of my life I've loved visiting the elderly in various facilities- just talking, singing or playing the piano - they always seem to appreciate people spending time with them. It's now such a privilege to help seniors stay in the comfort of their homes. It is an honor to be able to combine my management experience in the workplace with my love of the elderly at Visiting Angels Homecare.
---
Serving Serving Mankato, New Ulm, New Prague, New Richland & Surrounding Areas
Visiting Angels
MANKATO, MN
530 N Riverfront Dr #120
Mankato, MN 56001
Phone: 507-388-6610
1-855-451-1124 (toll free)