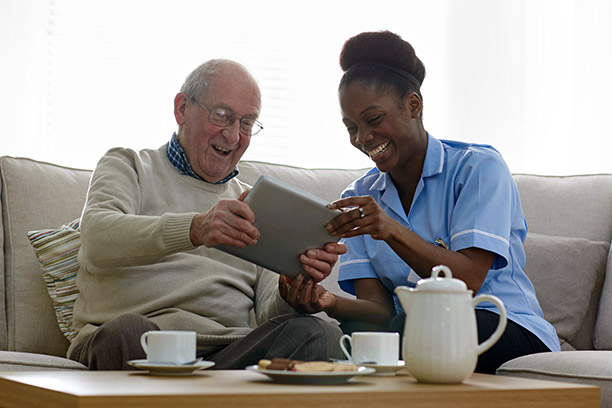 Alzheimer's Care Services
Experienced Dementia and Alzheimers Care from Visiting Angels Medina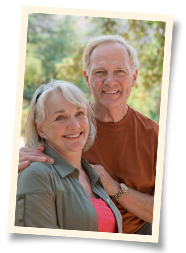 Visiting Angels Medina is experienced at providing dementia and Alzheimers care to seniors. Countless families in Valley City, Brunswick and Hinckley have discovered the relief dementia and Alzheimers care from Visiting Angels Medina brings. When your precious family member receives a memory disorder diagnosis, it can be life changing. Concern for the future and uncertainty about where to turn are common. Know you are not alone and Alzheimers and dementia care from Visiting Angels Medina can help.
Dementia and Alzheimers Care Helps the Whole Family
There is a common misperception when a parent or loved one is diagnosed with memory related illness. Many families assume the only way to care for seniors with Alzheimer's or dementia is to move them into a nursing facility. This doesn't have to be the case. Dementia and Alzheimer's care is available at home from Visiting Angels Medina. We provide the non-medical services your family member needs to continue to live happily at home.
Much goes into providing dementia and Alzheimer's care for a loved one. Trying to bestow all the needed assistance on your own is a full time job. It is physically and emotionally taxing to care for a loved one with a memory disorder. There is no need to try to handle everything on your own. Having a skilled professional to help with dementia and Alzheimer's care can be a huge relief. Visiting Angels Medina is pleased to be able to offer the assistance you need.
One-on-One Dementia and Alzheimers Care
When you contact Visiting Angels Medina for dementia and Alzheimers care services, we will sit down with you and your loved one to gain an understanding of your family member's needs. During this free in home assessment, we perform a routine safety check and assess the home for fall risks. We also take the time to understand where your loved one is in their Alzheimers journey. You have this opportunity to share your concerns and outline your desires for care.
After Visiting Angels Medina has a solid understanding of the types of dementia and Alzheimers care you are looking for, we can begin the important process of matching you with compatible caregivers. We will pick a few from among our pool of qualified professionals and encourage you to meet with them individually. We won't place a caregiver in your home unless you are comfortable with them. Building trust and confidence in your dementia and Alzheimers care professional is important to us at Visiting Angels Medina.
Call the office of Visiting Angels Medina to learn more about our dementia and Alzheimers care services.
Serving Medina County, and Southern Cuyahoga County
Visiting Angels
MEDINA / STRONGSVILLE, OH
135 N Broadway St
Medina, OH 44256
Phone: 330-723-0300
Fax: 330-723-0331