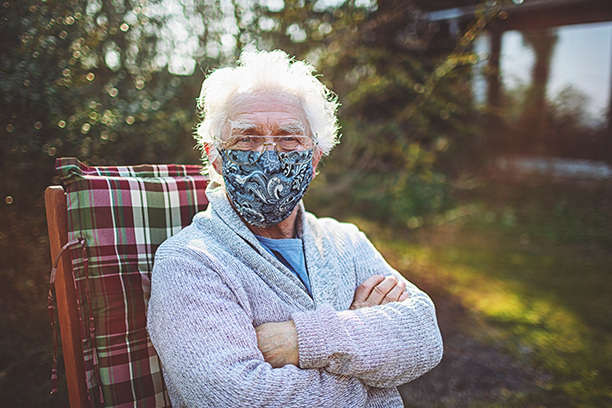 Meet Visiting Angels Midwest City, Oklahoma
Couple live their dream as "Angels"
by Mike Jones
Staff Writer for Senior News and Living
Pat and Tom Merryweather both spent their working lives doing a job.
Last year, they decided to do something they loved.
"We specialize in private duty, in-home, non-medical assistance for the elderly," Pat Merryweather says. "We also provide everything from companion care to personal care assistance to help people stay independent and live in their homes as long as possible."
The Merryweathers own Visiting Angels in Midwest City. They also have a branch office in Shawnee which helps cover the southeast portion of Central Oklahoma.
Visiting Angels is the nation's leading, nationally respected network of non-medical, private duty home care agencies providing senior care, elder care, personal care, respite care and companion care to help the elderly and adults continue to live in their homes across America.
"I think the thing that sets us apart from others is that when you call us we answer," Merryweather said. "We answer all their questions. We have a wonderful staff, I give them all the credit. They are fabulous. They're compassionate, they understand clients' problems. They're there to answer questions."
The directors of Visiting Angels have always held the philosophy that they are in business to provide the best care possible to seniors as well as others who need in home care while giving total respect to the care giving staff. It's their belief that the network of franchised Visiting Angels home care agencies should have the very best in training and support so that elderly clients will receive top quality care wherever the need exists.
The Merryweathers say often times clients will be pleased just because someone is there for them. "Finally someone listens to them," Tom said.
In their former business lives Pat worked as a paralegal. Tom was in the insurance industry. They excelled but they felt something was missing.
"This was a total change from my previous career," Pat said. "Both my husband and I were looking for something that would make a difference in peoples lives and that would make us feel better in our second career.
"This just fits a need and we're loving every minute."
Looking back, it just seemed like the right fit. Pat had taken care of her 92-year-old mother for a number of years.
"I could never picture her in an assisted living facility," Pat said. "I want everyone to be as independent as she is."
Tom says one of the things that has made the transition so easy is the staff out there runs this place. We get in the way more often than anything else," Tom said. "They really do it. We get to do some of the nice parts of it."
Scheduling more than one hundred caregivers in one hundred homes each week is a challenge but one that the staff handles with relative ease, Tom said.

Pat points out that several Visiting Angels have been taking care of the same client for nearly five years now.
"The caregivers have this bond," Tom said. "They adopt these people and they take care of them."
The future is wide open for the Merryweathers. Both would like to give back to the nation's veteran population as well as autistic adults.
"A lot of these World War II guys don't know what is available because there wasn't anyone to sit down and talk to them when they were discharged," Tom Merryweather said. "Two days ago I sat with a veteran who is getting half the amount he should. He was awarded the Purple Heart, two Bronze Medals and the Silver Cross. I'm sitting in this room and he's as unpretentious as you can get and his wife has trouble getting around and they're not getting the benefits they should be getting.
"No one is there to do that. We're going to try to encourage more work in that area."
The Merryweathers acknowledge more work still needs to be done in getting the word out about what Visiting Angels can do.
Some of the services Visiting Angels provides are meal preparation, light housekeeping, errands, medication reminders as well as hourly care.
Serving the Greater Oklahoma City Area Including the Norman & Shawnee Areas
Visiting Angels
MIDWEST CITY, OK
9024 SE 29th #C
Oklahoma City, OK 73130
Phone: 405-259-9155
Fax: 405-455-5109