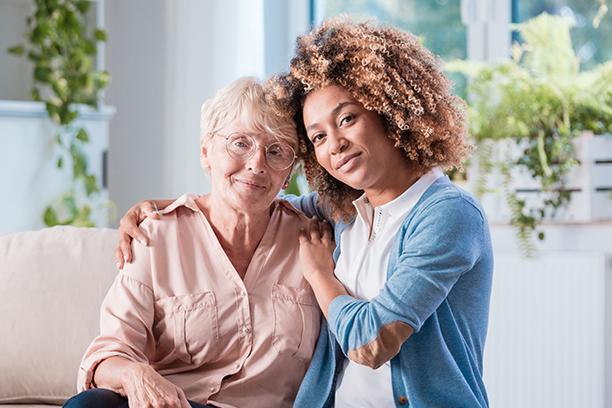 How Transitional Care in Morgantown Reduces Hospital Readmissions
Ready-Set-Go Home with Transitional Care in Morgantown
At Visiting Angels® Morgantown, we understand how crucial it is for seniors to avoid being readmitted to the hospital following a discharge. Our transitional care program helps fulfill this mission by providing elderly adults in Morgantown, Star City, Westover, and nearby communities with the supportive in-home care they need to stay on track to a prompt recovery.
Unfortunately, many discharged seniors return to the hospital within one month of being sent home. As elderly adults encounter a much lower likelihood of recovery if they are readmitted during this 30-day period, reducing re-hospitalizations for this age group is an extremely important issue.
There are a number of reasons why a senior may be readmitted to the hospital shortly after being discharged. Most of these reasons boil down to an inability to follow doctors' instructions properly. For seniors who live alone, completing basic tasks while in the midst of recovery from a serious illness or injury can be extremely difficult. In this condition, they often require extensive outside support in order to maintain their own well-being.
How Our Transitional Care in Morgantown Can Help
Visiting Angels Morgantown offers home care services in conjunction with seniors' family caregivers and in accordance with their doctors' orders. As we customize our services to fit the specific needs and circumstances of each client, we're able to provide the comprehensive support they require to avoid a preventable hospital readmission.
Our three-step approach to delivering transitional care in the Morgantown area is as follows:
In-Hospital Care. To set seniors up for a successful recovery, we begin providing care before they ever leave the hospital. Our caregivers make in-hospital visits and provide guidance for family members as they plan for the discharge process.
In-Home Care. We promote seniors' comfort and safety as they transition back to the home environment. This includes assistance with any activities that are difficult for the senior to complete alone, as well as important reminders to take medications, drink fluids, and follow other important instructions.
Behind-the-Scenes Care. Our office staff is constantly working behind the scenes to ensure our caregivers have all the resources they need to assist their care recipients. We also utilize special tools that help us identify high-risk clients and coordinate deliveries.
Do you have a loved one who may require professional assistance following an upcoming hospital discharge? Reach out to Visiting Angels Morgantown today to request a free transitional care consultation.
Serving the Communities of Monongalia and Preston Counties
Visiting Angels
MORGANTOWN, WV
2000 Coombs Farm Dr Bldg B #206
Morgantown, WV 26508
Phone: 888-777-5810
304-214-5550
Fax: 304-232-4211