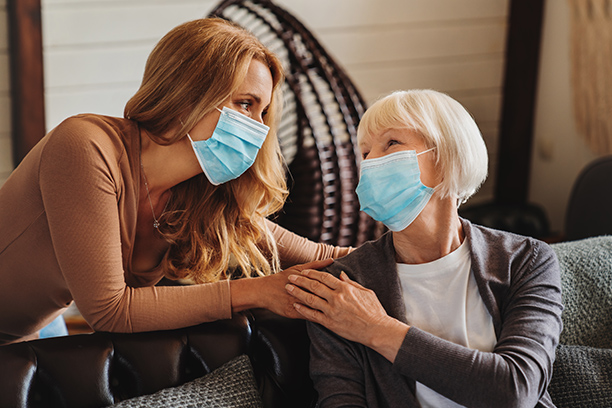 Incidental Transportation in Leesburg, VA and the Surrounding Area
Many rely on rides from friends or family members if they need an unfamiliar town in the middle of the night. However, some people require a bit more to safely get their loved ones around. One option is Visiting Angels Leesburg, which provides reliable transportation for its clients. These companies assist families with elderly parents when driving them can be difficult or impossible for whatever reason.
We've been helping seniors in Leesburg, Loudoun, Northern Fairfax, and Clarke Counties in Virginia get where they need to go for over a decade.
How Incidental Transportation Can Help Seniors
In-home care options such as Visiting Angels help seniors stay home longer. Shifting your loved one's transportation needs to Visiting Angels makes it easier for family members to give elderly parents the attention they need. When seniors can do things outside of home, they can socialize, create new relationships, and enjoy life while staying safe and comfortable.
At Visiting Angels, we closely watch each client's needs and ensure that the caregivers are trained to secure them in a vehicle seat.
Visiting Angels provides transportation for people who can no longer drive, but we also offer other solutions for seniors. In-home care services mean that family members don't need to spend time preparing meals or cleaning up afterward. An experienced caregiver can help your loved one eat and be more comfortable at home so that you can focus on your activities. We can also recommend local resources if you want your parent to live independently.
Consider in-home care options if you have a loved one who needs assistance getting around and are unsure where to turn. Visiting Angels is a trusted home care provider helping seniors for years.
When they arrive back home, our in-home care providers can ensure your parent stays safe and comfortable until their full-time care providers come.
What Other Services Does Visiting Angels Offer in the Leesburg Area?
While we provide reliable transportation, our caregivers also offer various other services.
Our in-home care providers can help your loved one prepare a healthy meal for them to eat as soon as they get home. Our personalized in-home senior care services allow your loved one to maintain their independence and age at home for as long as possible.
Contact our Leesburg, VA office if you are interested in our transportation services or want to learn more about in-home senior care from Visiting Angels.


Serving Loudoun, Northern Fairfax, and Clarke Counties, VA
Visiting Angels
NORTHERN VIRGINIA
15A Loudoun St SW
Leesburg, VA 20175
Phone: 571-350-3814
Fax: 571-258-0112