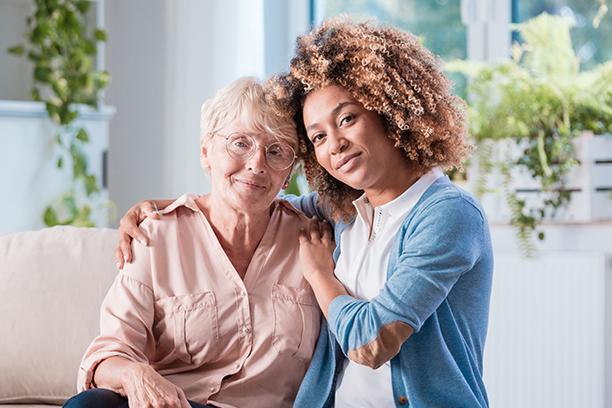 Long Distance Services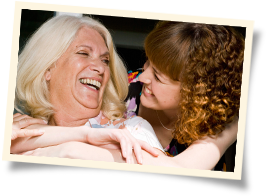 Long Distance Elder Care from Visiting Angels Plainfield, IL
Long distance elder care from Visiting Angels Plainfield IL can be a Godsend when you have an aging loved one who needs help in a distant city. Of course, we would all be there to help an aging parent or family member in person if we could, but due to jobs, retirements, and other life changes, it's not always possible. There is no need to feel guilty when you have the knowledgeable elder care professionals from Visiting Angels Plainfield IL available to lend a hand.
Visiting Angels Plainfield IL is a locally owned and operated elder care agency. We provide invaluable assistance to elderly and disabled individuals in Lockport, Oswego, Plainfield, Romeoville, and the surrounding areas. Our trusted non-medical services enable our clients to continue living independently at home versus being forced to move to a nursing home.
Elder Care Services Keep You in Control and in the Loop
When you select Visiting Angels Plainfield IL to provide elder care for your loved one, you will be kept up to date on their progress. We understand that it's difficult to be away from a family member who needs help and we work to keep you informed so you know how they're doing. Speaking to our professional staff will ease your mind and you can always address any concerns or questions you have. Having elder care assistance from Visiting Angels Plainfield IL is like having an extra set of hands in your family.
Even though you live far away from your loved one, it doesn't mean you can't be in control of their elder care plan. Visiting Angels Plainfield IL uses your input to help design your family member's care plan. You also have the capability to tell us if your loved one needs more or less assistance than what they are currently receiving. Not only that, you get to help create your schedule of care by letting us know which days of the week, what times and for how long your loved one would like visits to last. Keeping you in control is one of the ways elder care from Visiting Angels Plainfield IL stands out above other home care agencies.
To learn more about the elder care options that are available to you, contact Visiting Angels Plainfield IL today.
Serving Plainfield, Joliet, Shorewood, Crest Hill, Romeoville, Bolingbrook, Oswego and surrounding areas.
Visiting Angels
PLAINFIELD, IL
24014 Renwick Rd #100
Plainfield, IL 60544
Phone: 815-254-0152
Fax: 815-254-0175