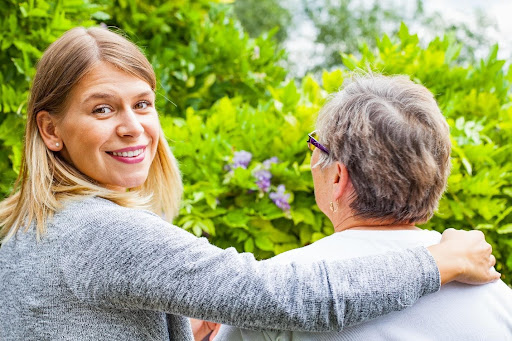 The World's Best Caregiving Quotes to Inspire Your Career
Starting a career in senior care with Visiting Angels Prescott can be wonderfully fulfilling and meaningful, but that doesn't mean there won't be days that leave you exhausted! Our caregivers can attest that the best way to lift your spirits is to look at your role from another's eyes, with empathy for your client, their families, and their extended community.
Caregiving quotes can be a great way to release stress and anxiety and motivate you. Poetic words from caregivers who have walked in your shoes can help you recognize how important your work is and how it benefits others' lives.
5 Incredible Caregiving Quotes to Brighten Your Day
Caring about others, running the risk of feeling, and leaving an impact on people, bring happiness. - Harold Kushner
The simple act of caring is heroic. - Edward Albert
One person caring about another represents life's most significant value. - Jim Rohn
Kindness is the language that the deaf can hear and the blind can see. - Mark Twain
We are not put on this earth to see through one another. We are put on this earth to see one another through. - Gloria Vanderbilt
If there is one thing I've learned in my years on this planet, it's that the happiest and most fulfilled people are those who devoted themselves to someone bigger and more profound than merely their own self-interest. - John Glenn
Without passion, you don't have any energy, and without energy, you simply have nothing. - Warren Buffet
There are only four kinds of people in the world: those who have been caregivers, those who are currently caregivers, those who will be caregivers, and those who will need a caregiver. - Rosalyn Carter
Live your life and forget your age. Norman Vincent Peale
Aging is not lost youth but a new stage of opportunity and strength. - Betty Friedan
Age is merely a number. It's never too late to be great. Ernestine Shepherd
Give yourself entirely to those around you. Be generous with your blessings. A kind gesture can reach a wound that only compassion can heal. - Steve Maraboli
Caring for seniors is perhaps the greatest responsibility we have. Those who have walked before us have given so much and made possible the life we all enjoy. - Senator John Hoeve
Uplifting Caregiving Quotes to Stay Positive
Whether you call it a positive affirmation, mantras, or thinking about good things in life to keep your mood high, keeping these quotes close to your heart can make the difference between a good day and a frustrating one. Inspiring quotes for caregivers can improve heart health, lower stress, and even improve your immune system!
Become a Visiting Angels Prescott Caregiver
The demand for caregivers is increasing, and we're looking for caring professionals to join our team! We offer a variety of in-home care services, including companion care, private duty care, and respite care. If you have a passion for helping others, we want to hear from you! Visit our site to fill out an application and chat with one of our recruitment specialists.