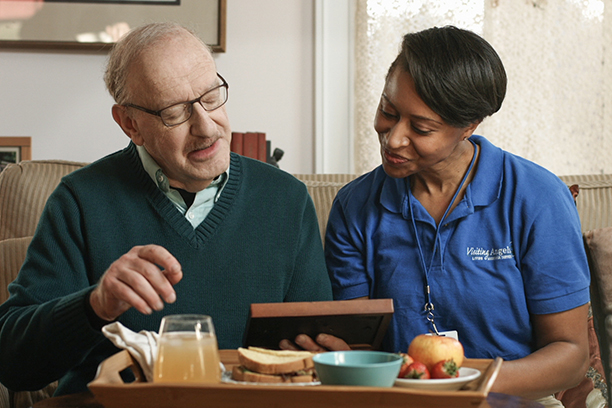 Companion Care in Reading
A senior's golden years should be some of their most relaxing and enjoyable. For some seniors, living alone makes it difficult for them to enjoy this period of their lives. In fact, a lack of companionship can be a risk to both their physical, mental, and emotional health. That's where Visiting Angels® Reading can help. Our big-hearted caregivers in Reading provide companion care that comes with both invaluable assistance and emotional support that brightens the lives of seniors across our community each and every day. That's why families across Reading, Wyomissing, Sinking Springs, Morgantown, Shillington, and the neighboring communities choose companion care for their elderly loved ones.
Reading's Choice for Companion Care
When you don't live nearby your loved one, it isn't always easy to know just how well they're doing. Are they eating well? Resting enough? Are they lonely? Even when you ask them directly, a senior may not admit to needing more help or companionship because they don't want to burden their loved ones. So how can you know if it's time to consider in home care? There are some common things that you can look out for in your loved one that are often signs a senior is in need of the kind of increased companionship and support which companion care from Visiting Angels Reading can provide.
Some signs that your loved one might benefit from companion care from Visiting Angels Reading include: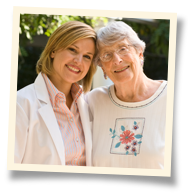 Listlessness, loneliness, or withdrawal from social circles
A decline in their personal hygiene or grooming habits
Reluctance to drive or ride the bus leading to undone errands
Hobbies they once enjoyed falling by the wayside
They have been avoiding phone calls or declining visits
Any of the above signs indicate that your loved may be feeling isolated. Companion care from Visiting Angels Reading can not only alleviate that loneliness, it can brighten your loved one's overall outlook by reminding them of the joy that light-hearted conversation and shared activities can bring them. There are all sort of things that a caregiver can do with your loved one, from helping them run errands to talking walks and reading aloud. Most of all, our care will lift their spirits and help your loved one get the most out of life.
Call Visiting Angels Reading today to schedule a free, in-home consultation at your convenience and learn all about our companion care services.
Serving Communities in Berks and Northern Chester Counties, PA
Visiting Angels
READING, PA
4 Wellington Blvd #102
Wyomissing, PA 19610
Phone: 610-898-7880
Fax: 610-898-7881