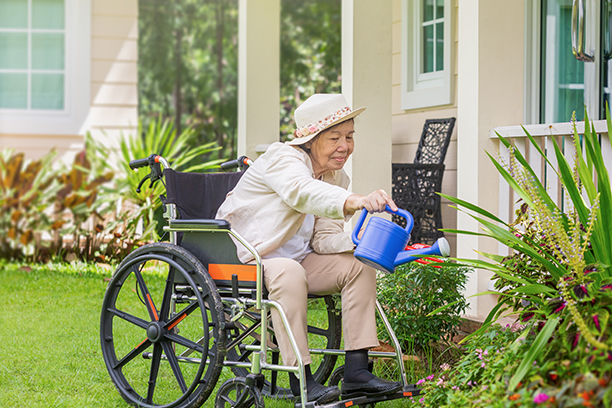 Why Choose Visiting Angels Richmond VA
There are many reasons why local families choose Visiting Angels® Richmond VA for their loved one's elderly care. Our agency is known for providing compassionate assistance you can rely on. Our non-medical care has helped countless seniors from the Greater Richmond area live independently at home. When you have a senior or disabled loved one who is in need of in-home elderly care, count on Visiting Angels Richmond VA.
Elderly Care on Your Loved One's Schedule
Elderly care services from Visiting Angels Richmond VA are available on your loved one's schedule. As an experienced provider of non-medical care, we know seniors don't just need assistance between the hours of 9am and 5pm. This is why we offer care at all hours. Our agency makes it a point to staff caregivers around the clock, so your loved one will always have access to the services they require.
Our Agency Puts Safety First
Safety is a top priority at Visiting Angels Richmond VA. We look out for the safety of your loved one in several ways. We perform a safety assessment in your loved one's home to help identify fall risks and other safety concerns. We also made sure our agency is bonded and insured according to the requirements of our state. All of our caregivers are also required to pass background and criminal history checks prior to employment.
Continuous Oversight Is Our Standard
Continuous oversight is a standard part of elderly care from Visiting Angels Richmond VA. We make it our goal to ensure your loved one's ongoing satisfaction with our care. We do this by checking in via phone calls and home visits on a regular basis. Any concerns raised by you or your loved one are addressed promptly. You can reach a representative from our agency at all hours, even overnight. If you have to leave a message, we will return your call within 15 minutes.
Personalized Elderly Care Geared Towards You
At Visiting Angels Richmond VA, our personalized elderly care is geared towards the specific needs of your loved one. We tailor our services to the needs of individuals so they can get the help they need in order to remain independent longer. Only after learning about your loved one and their specific needs will we design a one-of-a-kind care plan to address them.
Please call Visiting Angels Richmond VA today to learn more about our elderly care and how it can help your loved one maintain their independence at home.
Serving the Greater Richmond area with two locations
Visiting Angels Richmond VA Offices
Visiting Angels in Richmond, VA
9019 Forest Hill Ave #1C
Richmond VA 23235
Phone: 804-423-6500
Visiting Angels in Richmond, VA
4914 Radford Ave #211
Richmond VA 23230
Phone: 804-353-0000