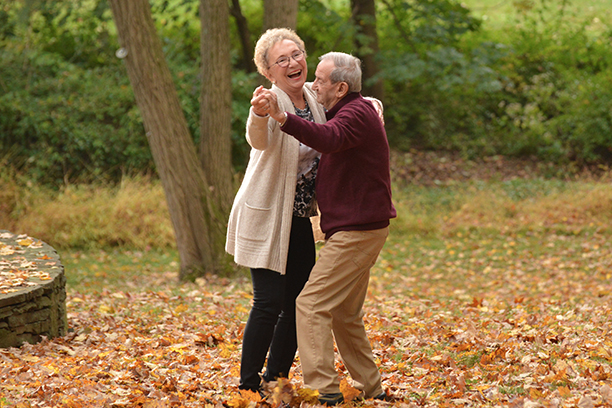 Quality Alzheimer's Care Services in San Angelo
When a loved one is diagnosed with chronic memory loss, you try to prepare yourself for what is to come. You know that they are going to need help keeping track of places, dates, and times and you expect their needs to become greater over time. However, what many families don't anticipate is the potential for Alzheimer's-related anger and even violence. The confusion and disorientation brought on by Alzheimer's and dementia can trigger outbursts that can pose a danger to both themselves and those around them. Knowing how to recognize the signs of an oncoming outburst and diffuse a potentially volatile situation are just a few of the areas in which our companion caregivers excel. That's why families across San Angelo turn to us for their Alzheimer's care services.
Managing Anger with Alzheimer's Care Services
When managing Alzheimer's-related anger, it is crucial to know your loved one's triggers and have the ability to detect an episode before it arrives. Our caregivers are skilled at not only recognizing what is causing a senior's anger to spike, but also at resolving the situation safely. When it comes to an individual with Alzheimer's or dementia, gentleness and patience are key, especially in a situation where anger has gotten the best of them.
The Visiting Angels San Angelo Difference
At Visiting Angels® San Angelo, our Alzheimer's care services take a 360° approach to care. We are focused on maintaining the dignity and independence of the seniors that we serve. The biggest way in which we do this is by helping them remain in their own treasured homes. But there are also a million little ways in which our Alzheimer's care services restore comfort and dignity to the lives of San Antonio seniors. By managing their anger, monitoring their safety, and rebuilding their confidence, our caregivers bring relief to local seniors and their families.
More Than Alzheimer's Care Services
If you are caring for an elderly loved one, you can call on Visiting Angels San Angelo for more than just Alzheimer's care services. We provide comprehensive care to seniors across our community that keep them healthy, happy, and in the comfort of their very own homes.
To get help managing your elderly loved one's Alzheimer's-related anger, or to ask about our other Alzheimer's care services, call visiting Angels San Angelo today at 325-939-3230 to book your free, at-home consultation.
Serving San Angelo and the Communities in Tom Green and Runnels Counties
Visiting Angels
SAN ANGELO, TX
3290 Sherwood Way
San Angelo, TX 76901
Phone: 325-716-1803
Fax: 800-508-1803