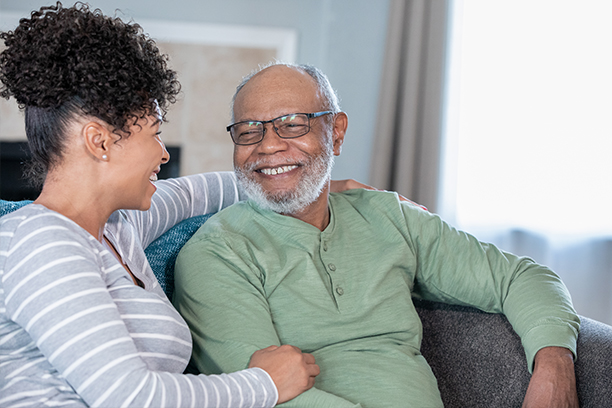 Trusted & Compassionate Living Assistance in San Jose
At Visiting Angels San Jose, Character Counts!
Finding a living assistance provider for a loved one in San Jose is about so much more than finding someone who is capable of caring for your loved one. It is equally important to select a care provider you know you can trust. Only then will you have peace of mind about your loved one's care situation and rest easy knowing they are both safe and content.
At Visiting Angels® San Jose, we understand the burden of the decision you are facing. Making care choices for a loved one can feel like a huge responsibility, and the weight of this task may seem overwhelming. We are here to help determine the right care path for their needs. You can rely on us to match your family with a high-quality living assistance provider you fully trust to support your loved one with aging in place.
Our Living Assistance Agency Cares About Character
We care so deeply about seniors that the character of the people caring for them is one of our main concerns. Our local agency has a vision for at-home senior care in which meeting care recipients' needs is the number one priority. However, we cannot implement this vision alone. We depend on a team of caregivers whose character and integrity are without question. By building a team of trustworthy care providers, we are helping make high-quality at-home living assistance a reality for seniors in San Jose.
Maintaining a team of care providers we trust requires a character-first approach to hiring and recruiting. Whenever we consider bringing new caregivers onto our team, we take into account character qualities like compassion, patience, respect, kindness, and selflessness. This focus enables us to hire the kinds of caregivers we would want to assist our own loved ones as they grow older.
Helping You Find Living Assistance in San Jose
We aren't only committed to creating a caregiving team that goes above and beyond for seniors. We are also dedicated to identifying the right care provider for each family we work with. You can count on our care coordinators to take their time in finding the best fit for your loved one. Through this process, we lay a strong foundation for care that sets the stage for meaningful relationships to flourish.
Why not learn more about our professional living assistance providers? Call Visiting Angels San Jose to book your free consultation!
Serving San Jose and Surrounding Communities
Visiting Angels
SAN JOSE, CA
1090 Lincoln Ave #5-D
San Jose, CA 95125
Phone: 408-583-6279
Fax: 408-610-9903