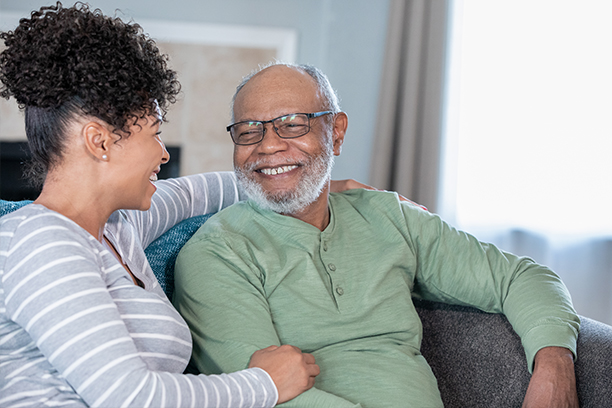 About Visiting Angels
Kevin Daniel- Owner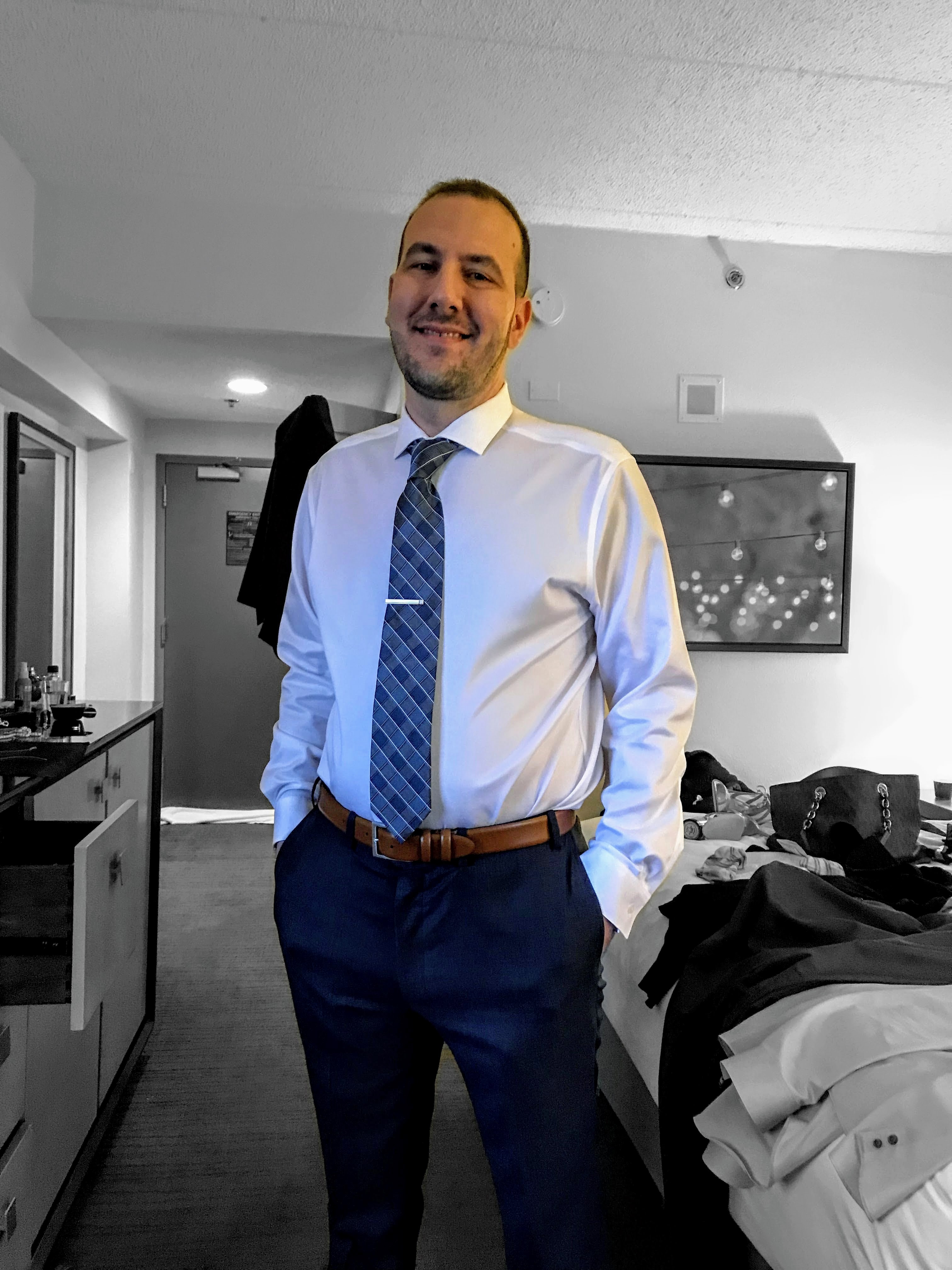 My name is Kevin Daniel. I was born and raised in Long Island, New York. My family and I moved to Charlotte in 2006! My wife, Lydia and I began our family once we moved to NC and we have 3 children together, ages 12, 7 and 6. I also have a son who resides in NY, he is 22 years old and I have a 2 year old grandson!

I have always been in the business of helping people. I began by working with adults with developmental disabilities, it is a job which I truly enjoyed. I decided to become a Registered Nurse and I worked in Charlotte area hospitals for 6 years in critical care units. During my time working I always had a burning desire to be an entrepreneur. I decided to take that leap and do something that I was passionate about in 2012. This is the time when Lydia and I opened Visiting Angels. We have learned so much in our 10 years in business and we continue to be thankful each day for allowing us the opportunity to assist individuals and families.

During my free time I love to travel, cook, watch sports, and spend time with my family, which includes my 2 dogs, Thai and Hanz!
---
Courtney Slavin- Marketing Director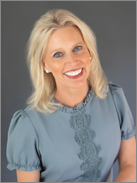 Courtney started working in the senior care industry in 2016 after many years in builder supply sales and has truly found her passion! She graduated from The University of Iowa and lives in Fort Mill, SC. She's thankful for the opportunity to work with seniors, including the special Veterans, and enjoys being able to offer peace of mind to families needing care for loved ones. Her goal is to be a connector for families in need of resources and a referral partner for those in the Charlotte senior network. A big part of Courtney's day is spent developing strong partnerships with senior living communities and speaking to families researching care options. She takes pride in her candor and follow-up and thrives on opportunities to meet new people. She enjoys the camaraderie of a team environment and is thankful to be a part of a company that values individuality, hard work and passion for seniors.
---
Carissa Lindquist- Office Manager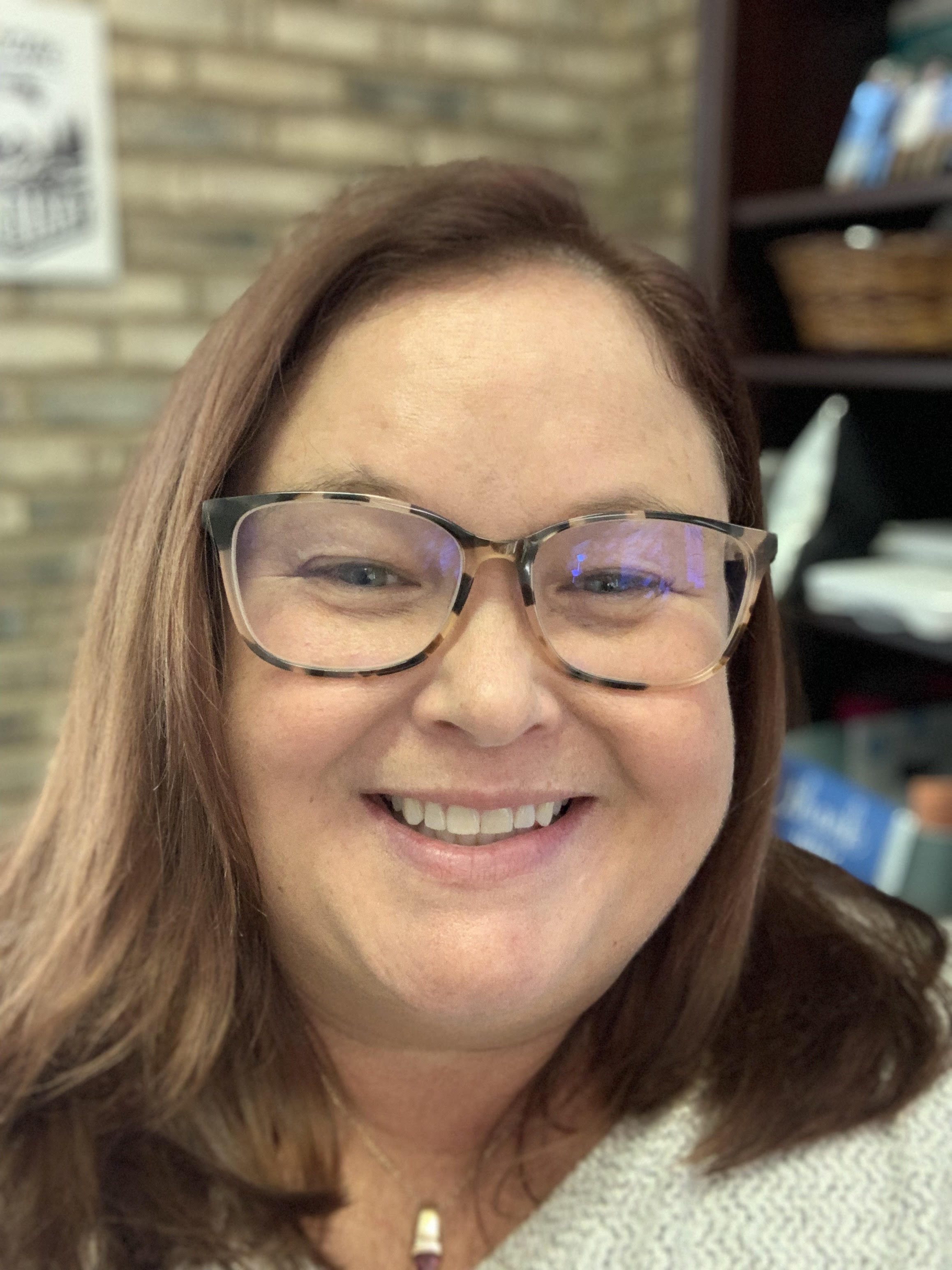 I am Carissa and I have been the Office Manager for the past 5 years. I am originally from Lincoln, Nebraska where I graduated with my Bachelor's Degree in Special Education. Along with being a teacher I've owned several businesses, been married for 25 years and have 4 children. I believe in delivering great customer service with a common sense approach to solving problems. It is a true blessing to come to work everyday and work with people who care about doing a great job everyday. In my spare time, I enjoy camping, doing jigsaw puzzles, sewing and binge watching TV with my 2 dogs and cat.
---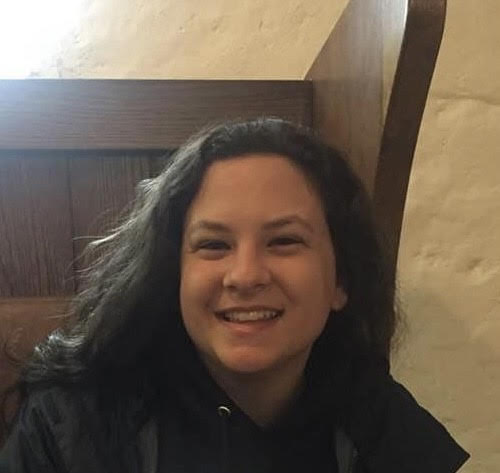 Allison Noto- Client Care Coordinator
I am Allison and I am a Client Care Coordinator. I started with Visiting Angels as a Caregiver in 2018 then came on board as a Client Care Coordinator in August of 2019. I was born and raised in East Charlotte and currently reside in Belmont with my cat named Pringles. In 2018, I graduated from UNC Charlotte with a B.S. in Psychology, Minor in Biology and from CPCC with my EMT certification & license. I have always been an optimist and a listener. I want our families to know that they can call us and know that someone is there to listen and advocate for their loved one. I love our team's passion for caring. Everyone in our office has a personal reason why they chose this field of work and we all want to provide the level of care we would want our loved ones to receive. When I am not working, you can typically find me playing the piano, painting, and watching true crime documentaries!
---
Maggie Lennartz- Scheduling Coordinator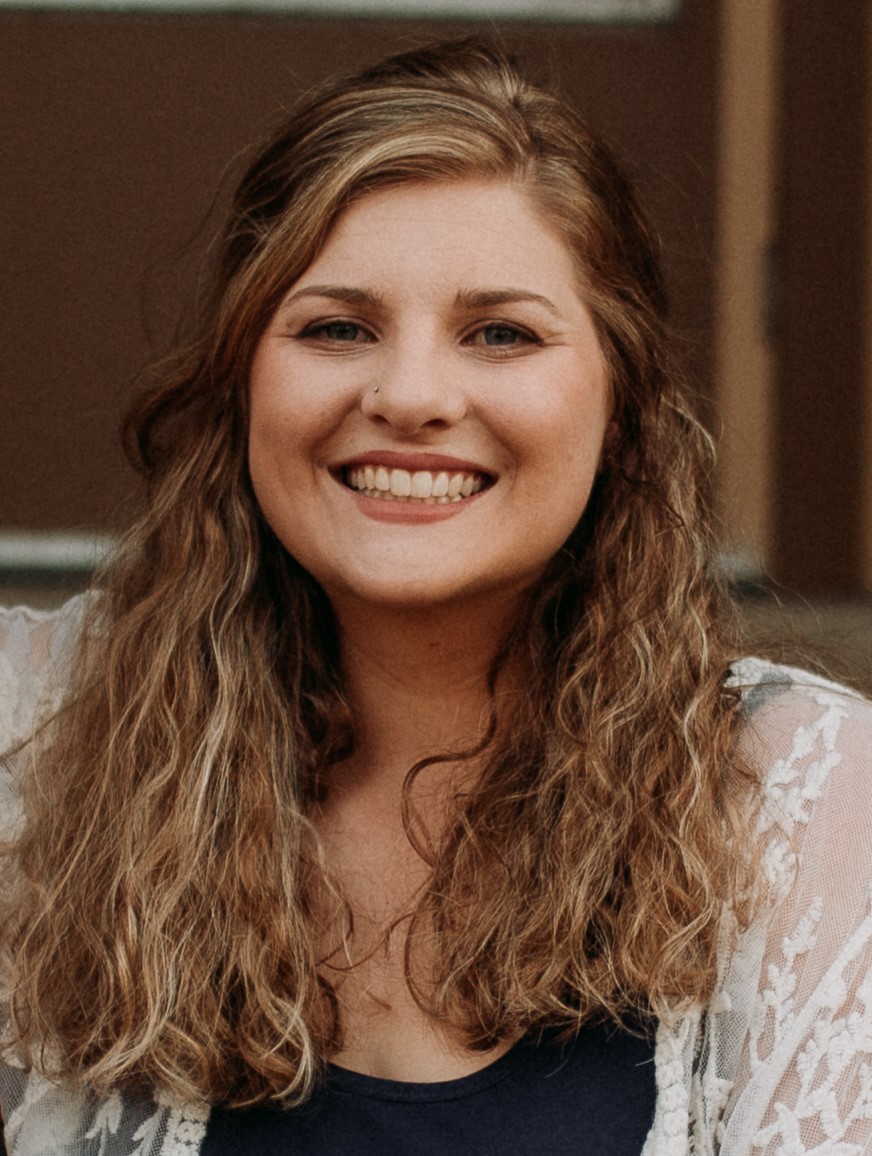 My name is Maggie Lennartz. I moved to Charlotte from La Crosse, WI four years ago and joined the Visiting Angels team. I started as a CNA and was promoted to the Scheduling Coordinator within a few months. I can relate to our caregivers and sympathize with the challenges of providing home care from my experience being a caregiver. As the Scheduling Coordinator, I strive to provide every client and their families peace of mind with a passionate caregiver. When I am not working you can find me relaxing with my two dogs (Guinness and Brewer), boxing, and gardening. My husband and I love traveling and watching football together. I enjoy working at Visiting Angels because it provides me with the opportunity to help the elderly in our community and work with the most passionate, dedicated, and hard working team I've ever experienced in the healthcare field.
---
Cathy Keane- RN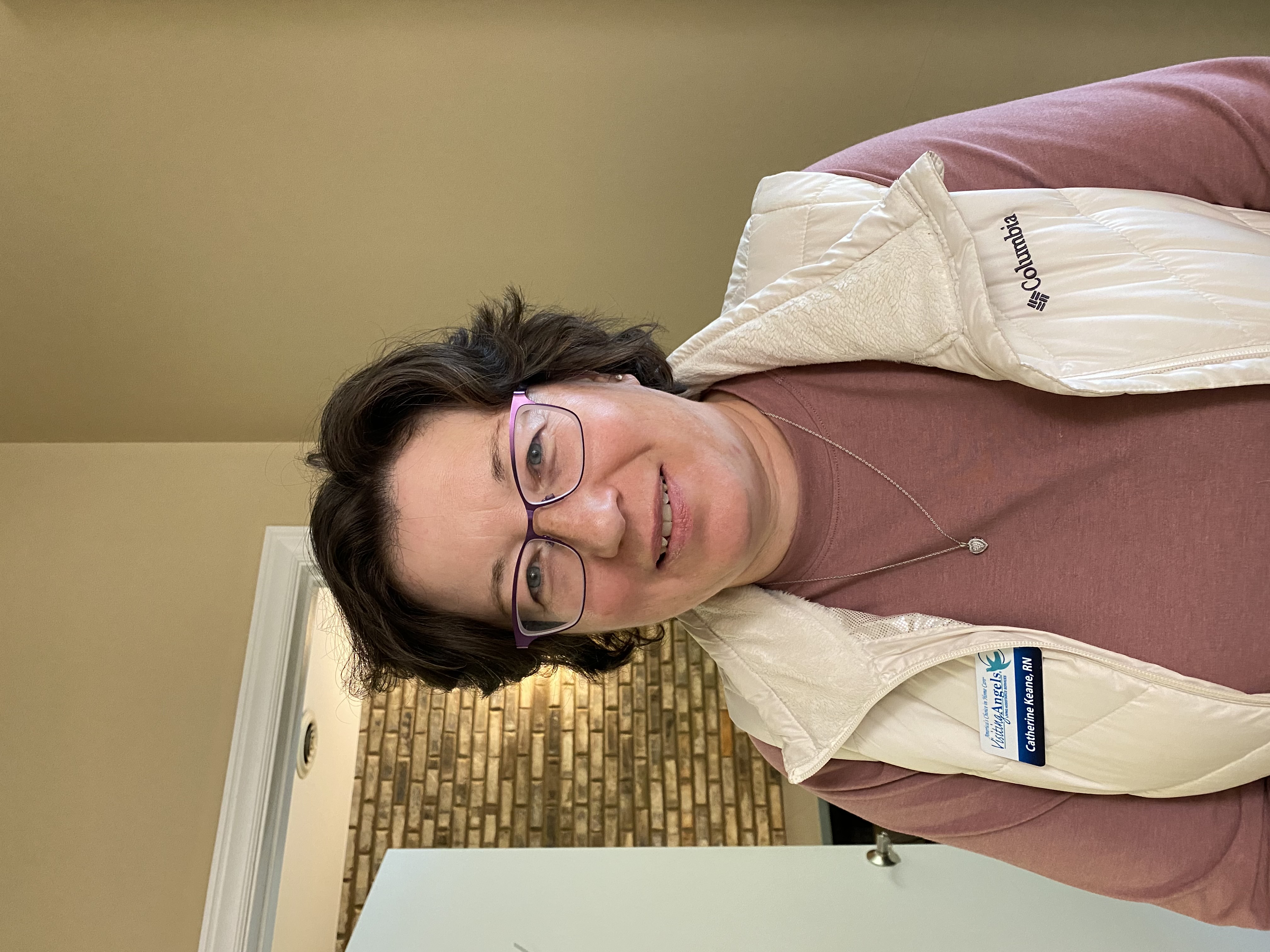 I was born in NYC. I have been a nurse for 28 years. I started out in a pediatric clinic and then worked in several hospitals and nursing homes in NYC, then worked as a school nurse in order to take care of my ailing parents and make it easier to raise my young children. I got my wound care certification in 2015 and used it to provide the best wound care for patients in home care , then I moved down to North Carolina in 2018 and continued to work in home care and then needed to shift gears and now I work for Visiting Angels to assess clients and I use my knowledge to help clients and continue to care for people.
Serving Southern Mecklenburg & Union Counties
Visiting Angels
SOUTH CHARLOTTE, NC
1510-B Orchard Lake Dr
Charlotte, NC 28270
Phone: 704-841-1160
Fax: 704-943-0504