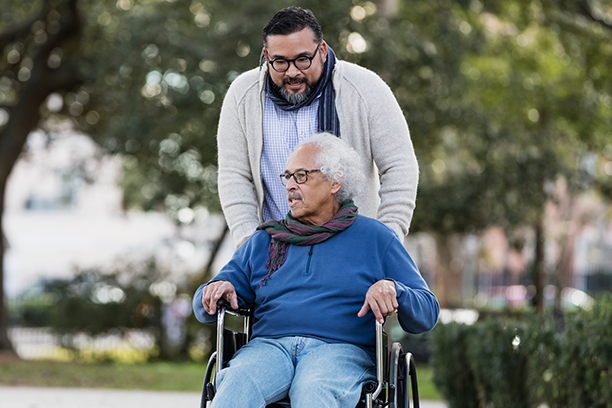 Words from a Caregiver

"Oh wow I Cant believe its been a year since I started working for visiting angels. Wow how time flies. This has definitely been a year full of ups and downs. I have made so many great memories and friendships both with my residents and their families and staff. Home health care is definitely not an easy job and not for everyone but for me it is my life. It is so extremely rewarding. I have seen so many tears (of joy and sadness) laughter, frustration, embraces, etc exchanged throughout this past year, its crazy. So many sleepless overnight shifts. So many holidays spent with a client because they don't have anyone else around anymore. So many goodbyes to those that have passed on into heaven. So many fantastic stories that my residents have told (from the war, to the depression, to being one of the "golden girls"..ahem)whether true or not, it has been a blast hearing all them. I'm Looking forward to many more great years with all you guys. Bring it on. We all have grown so much as a company within this last year drastically. Thank you everyone for all the hard work that you do. And for always having each others backs with covering shifts giving rides to appointments or whatever it may be. We are all a great team. I could not ask for more. Oh and did I mention that I have the best boss on the planet? I mean come on. Who else can put up with as much as this man does on a daily basis? From schedule changes 24/7, to making sure the client and family are always happy and satisfied, to making sure his employees are well taken care of, even going out of his way and giving me a ride home from work, that lovely hectic day ;)..and on top of all of that hes got his own family to love and care."
- V. Cook, Caregiver
Serving Sioux Falls and the Surrounding areas.
Visiting Angels
SIOUX FALLS, SD
3600 Westport Ave #200
Sioux Falls, SD 57106
Phone: 605-540-4444
Fax: 605-951-9192