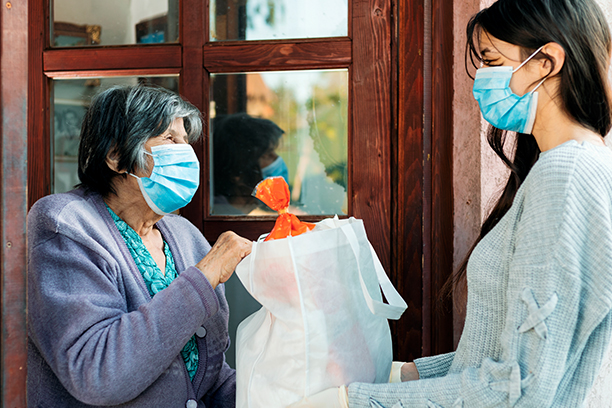 How We Assist With Aging in Place in San Luis Obispo 
When you find out aging in place is important to your loved one, you may not know how you can help them achieve the lifestyle they desire. At Visiting Angels® San Luis Obispo, we know aging in place is a goal many seniors in the local area have. Our services and customizable programs are designed specifically to make it possible for older adults to stay home where they most want to be while enjoying high-quality care.
The Importance of Aging in Place
As almost 90% of Americans older than 65 want to remain at home as they age, it's obvious that aging in place is a shared goal among individuals in this age group. However, many seniors aren't able to maintain their independence without assistance. This can force them to leave their homes to seek care in a facility setting.
With in-home care, seniors have the chance to continue living at home and engaging in the daily rituals that bring them joy. With a daily routine that's based around their favorite activities and familiar rituals, they can maintain their autonomy throughout the aging process. By living in comfortable surroundings and calling the shots on how they spend their time, seniors can experience a number of benefits.
In-Home Care vs. Assisted Living
Seniors who do not receive in-home care often move to assisted living centers or senior care facilities. While these environments are designed to give seniors the help they require, they often stifle care recipients' independence. Moving away from home can be incredibly tough for seniors who are attached to their homes and their daily routines, adding significant stress to an already complicated situation.
How We Help Families in San Luis Obispo
We make sure elderly adults can stay at home even when they are dealing with challenging age-related issues and chronic conditions. Whatever your loved one's situation currently looks like, we can build a personalized care plan that includes the specific types of support they require to go about their daily life.
Our caregiving approach has helped seniors across the local area extend the amount of time they can spend at home. If you have a loved one who is worried about losing their independence, we encourage you to learn more about our services.
Call Visiting Angels San Luis Obispo today to request a no-cost aging in place consultation in San Luis Obispo, Arroyo Grande, Atascadero, Paso Robles, Templeton, Los Osos, or a nearby community.
Serving San Luis Obispo County, California
Visiting Angels
SAN LUIS OBISPO, CALIFORINA
3211 Broad St #105
San Luis Obispo, CA 93401
Phone: 805-546-2080
Fax: 805-888-2856
HCO #404700016