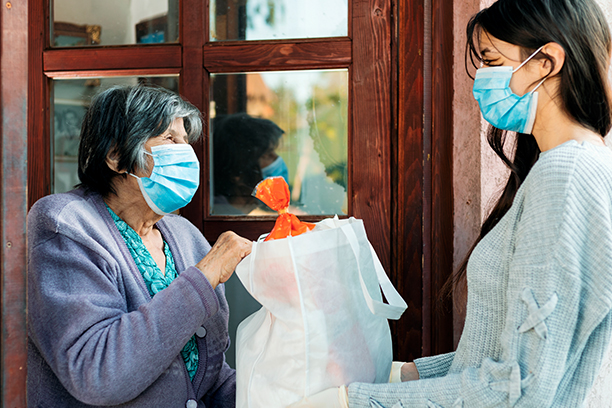 Aging in Place in Tifton
At Visiting Angels® Tifton, our support makes aging in place possible for local seniors. With our dedicated home care services, we are proud to help elderly residents continue to enjoy the comforts of a safe home life.
The goal of our assistance is to avoid moving your relative to an assisted care facility. We provide a much more appealing alternative that gets them the help they deserve without forcing them to surrender their independence and dignity. We will provide customized assistance based on their needs, so they can enjoy a comfortable life in the serenity of their own home.
The Importance of Aging in Place in Tifton
Studies suggest that nearly 90% of senior Americans prefer to live in their own home. We all enjoy having our own space, so this comes as no surprise. However, many seniors require significant assistance to make home life possible.
We provide your loved one with the opportunity to have some control over their life. They can enjoy added safety, comfort, and retain a strong connection to the world around them. It's a far more appealing solution than moving them to some type of facility, where they would have to surrender almost all control over daily life.
In-Home Care vs. Assisted Living
There is a huge contrast between these two paths. With the move to assisted living, your loved one is likely to endure added stress and feelings of isolation. Hanging on to the familiarity of home can be incredibly comforting for many seniors, so the move to assisted care should absolutely be a last resort.
How We Help Families in Tifton
We provide local seniors with the opportunity to age in place and avoid the stressful move to a care facility. Our assistance comes from kind, respectful people who have great senior care qualifications. You can expect dedicated support and uplifting companionship from a trusted presence.
With our flexible assistance, we provide everything each person needs to remain at home. Our goal is to not only improve their quality of life, but also to reduce stress in the family and allow caregiving relatives the chance to take a break.
Our service is available to seniors in Tifton, Cook County, Ashburn, Cordele, Vienna, Unadilla, and surrounding regions.
To learn more about how our service helps local seniors with aging in place, contact Visiting Angels Tifton to set up your care consultation today.
Serving Tifton and the Surrounding Areas
Visiting Angels TIFTON, GA
311 12th St West #5
Tifton, GA 31794
Phone: 229-392-9269